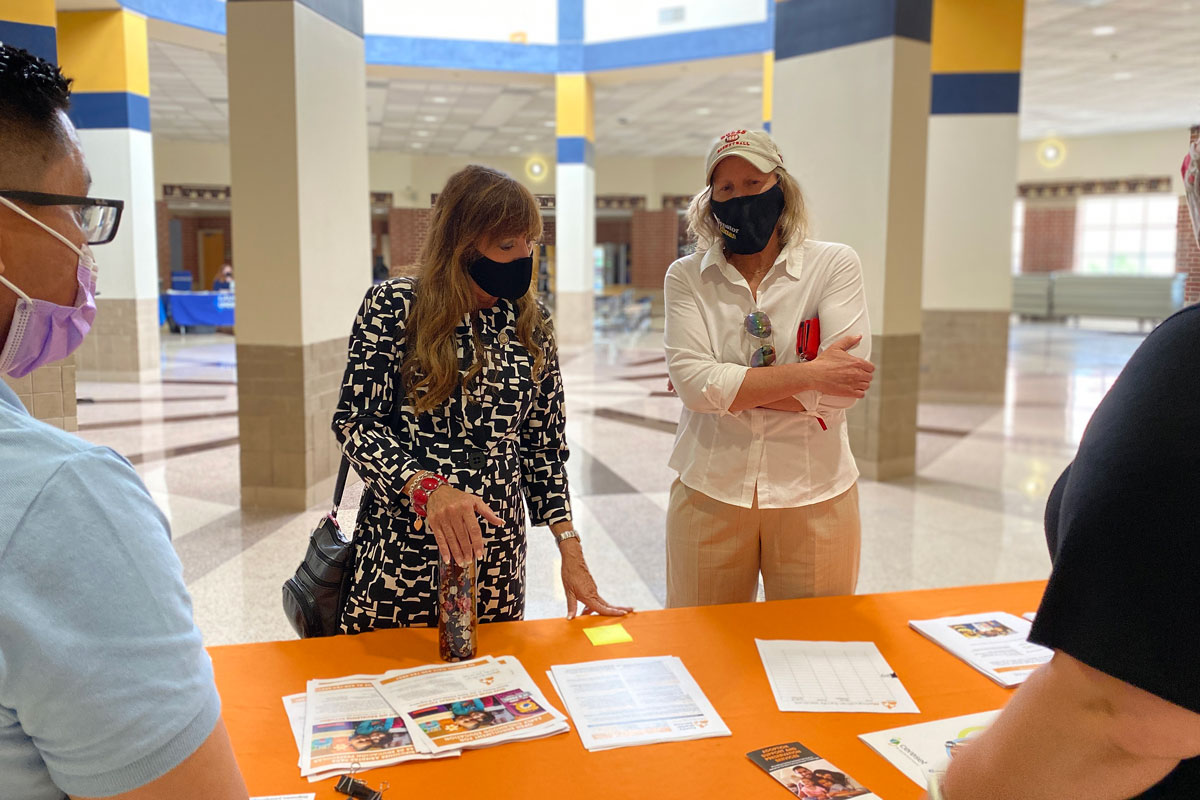 Assistant Majority Leader Linda Holmes and Senator Laura Ellman co-hosted a free Mental Wellness Fair at Neuqua Valley High School in Naperville this week. More than two dozen people attended to talk with a range of organizations providing resources for people with all issues and different needs.
"This past year was tough on many of us," Holmes said. "It is essential that we help provide our community with information about how to address their mental health needs and find tools to make adjustments in their lives for the better."
Organizations present for the event provide services for children and families and address issues such as substance abuse and domestic violence.
"It is vitally important that people have access to mental health services," Ellman said. "I am grateful that our event helped connect members of our community with incredible organizations offering helpful and life-saving resources."
The senators expressed their gratitude to those who helped connect participants with needed services.
360 Youth: provide counseling and housing for youth experiencing homelessness with a focus on LGBTQ+ youth, provide rapid rehousing program in DuPage County
Connect For Life: operated by Naperville Police, aims to reduce the impact of addiction
Family Focus: provides family support services including but not limited to early childhood home visits, group sessions, more
Linden Oaks Behavioral Health: provide behavioral and mental health services, inpatient and outpatient treatment plus recovery programs
Metropolitan Family Services: provide and mobilize services needed to strengthen families and communities
Mutual Ground: Aurora-based organization serving victims of sexual and domestic violence, counseling residential services and a 24-hour hotline
NAMI DuPage: provide support, advocacy and education to improve the quality of life of individuals with mental illnesses and their families
Samara Care: Chicagoland area counseling services to anyone regardless of ability to pay
Congresswoman Lauren Underwood's Office: information on federally funded health and mental health programs
IL Department of Human Services
Will County Office of Substance Use Initiative