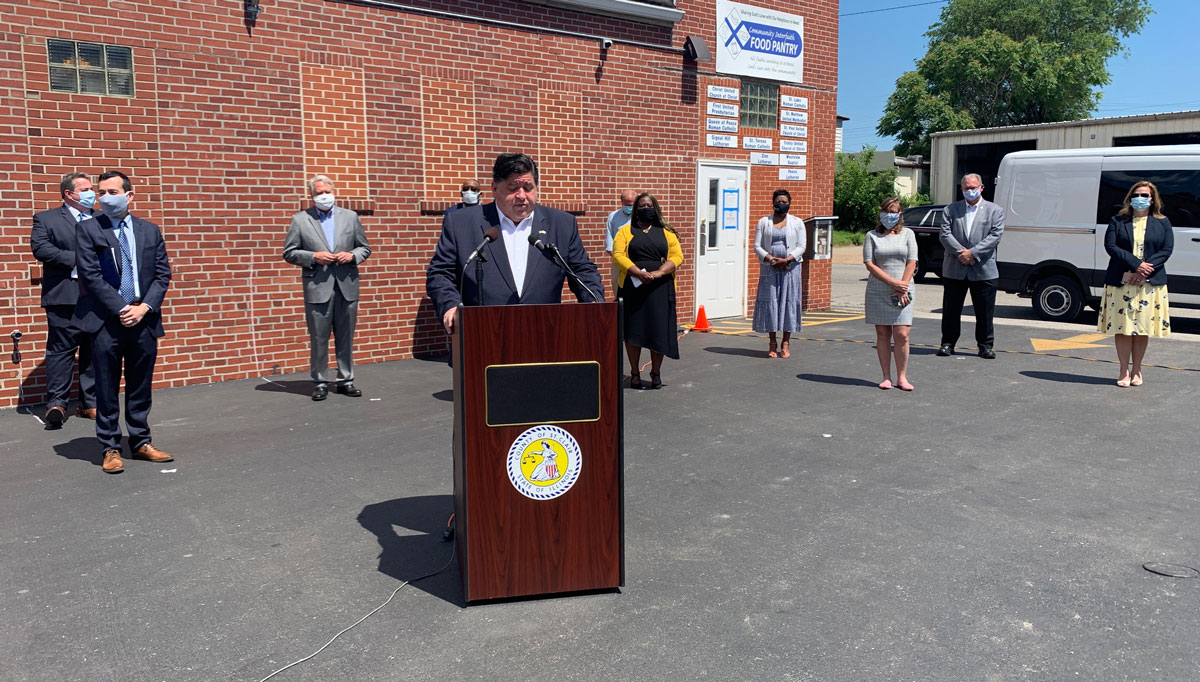 MARYVILLE — Recognizing the lasting, devastating financial effects the COVID-19 pandemic could have on working families, State Senator Rachelle Crowe (D-Glen Carbon) joined lawmakers Monday to announce state funds being made available to help residents directly with their utility bills and to confront the root causes of poverty.
"This pandemic has been difficult for so many people. The last thing residents need to worry about is keeping the lights on," Crowe said. "By investing funds in the LIHEAP program, Illinois is committed to supporting working families struggling to make ends meet."
At a press conference in Belleville at the Community Interfaith Food Pantry, Crowe expressed support for expanding the Low-Income Home Energy Assistance Program and the Community Services Block Grant. The programs are backed by $90 million in CARES Act funding. The increased funding will become available when next year's state budget starting on July 1, 2020.
Administered by the Illinois Department of Commerce and Economic Opportunity, LIHEAP allows residents who meet the income requirements to qualify for emergency assistance to cover the costs of utility bills.
The CSBG provides funds to alleviate the causes and conditions of poverty in communities.
For more information and applications, visit www.helpillinoisfamilies.com.