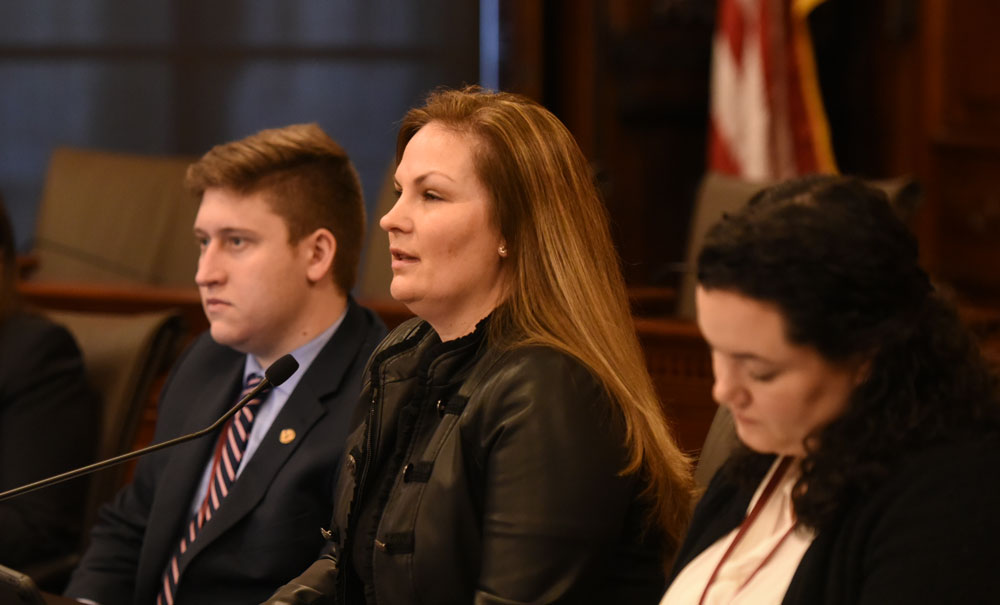 SPRINGFIELD – Hearing reports from agencies to update lawmakers on the implementation of the 2018 State Opioid Action Plan (SOAP), members of the Senate's Special Committee on Opioid Crisis Abatement met Tuesday under the leadership of State Senator Rachelle Crowe.
"Exploring opioid-related issues from every angle, from expanding mental health services to reporting and treating overdoses, is the only way we will see effective change in our communities," Crowe (D-Glen Carbon) said. "By holding these hearings, we're getting legislators and stakeholders in the same room for the opportunity to create solutions and increase access to opioid prevention, treatment and recovery programs."
Committee members discussed reported data and statistics with representatives from the Illinois Department of Insurance and the Illinois State Police under the 2018 SOAP guidelines.
One recommendation by officials with the Illinois State Police to help combat the opioid crisis is to update the prescription drug monitoring program to be in real-time. Currently, there is a 24-hour delay for the electronic database, which collects information on substances dispensed in the state.
Details for the next committee meeting are being finalized and will be posted as they become available.