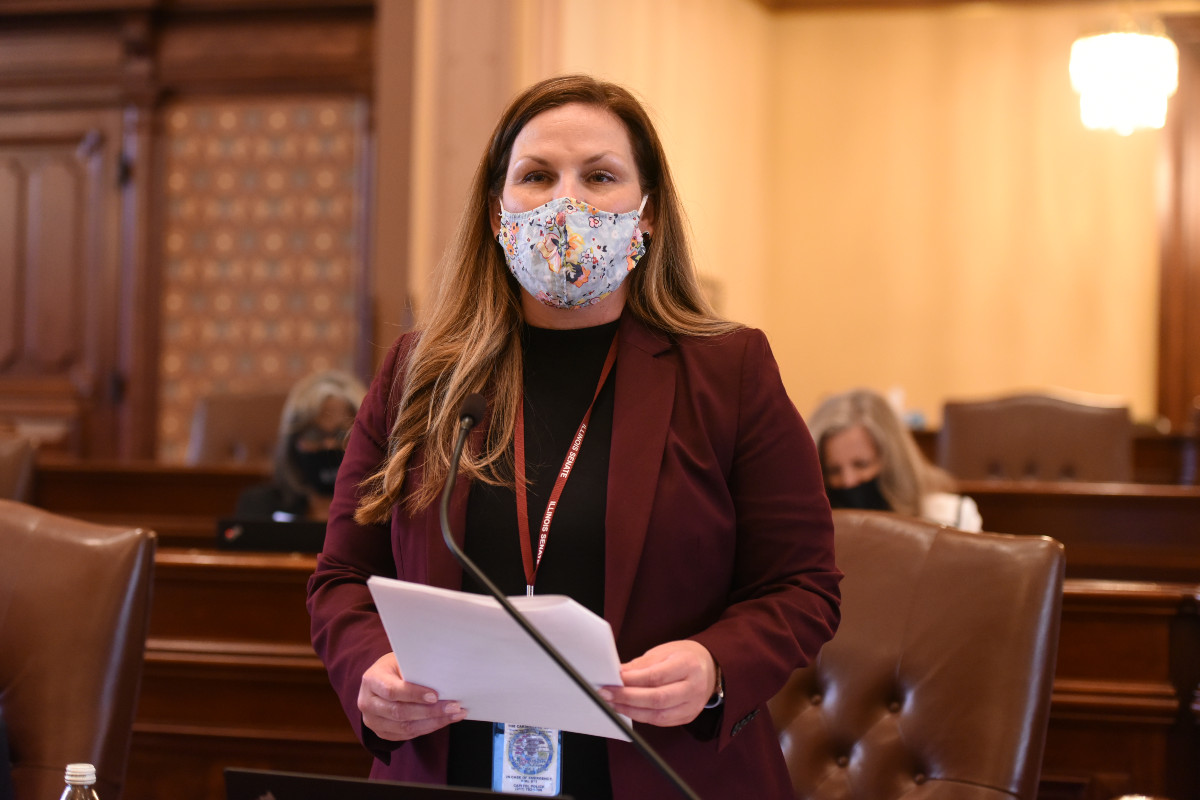 SPRINGFIELD – Citing safety concerns from the Wood River community following an unexpected power plant demolition, State Senator Rachelle Crowe (D-Glen Carbon) created a new law requiring any property owner planning to demolish a power plant to notify surrounding communities.
"Communities need to be aware of any environmental or safety concerns happening in close proximity," Crowe said. "By requiring companies to notify residents of power plant demolitions, we can help families prepare themselves."
Earlier this year, Wood River and East Alton residents were alarmed when they heard explosions from the decommissioned Wood River Power Station without warning.
The law amends the Environmental Protection Act by requiring the owner of a coal power plant to notify both the Illinois Environmental Protection Agency and populations within 25 miles of the site at least 60 days before commencing a demolition.
Under the law, the notice must include details on the scheduled date and time of the demolition, potential contaminants emitted by the project, and any preventative measures implemented to control, mitigate or prevent pollution.
"Residents' safety remains my number one priority," Crowe said. "As a courtesy to the community that will be affected by a demolition, residents must be aware of the plan and any health concerns that may arise from it."
Senate Bill 1920 is effective immediately.