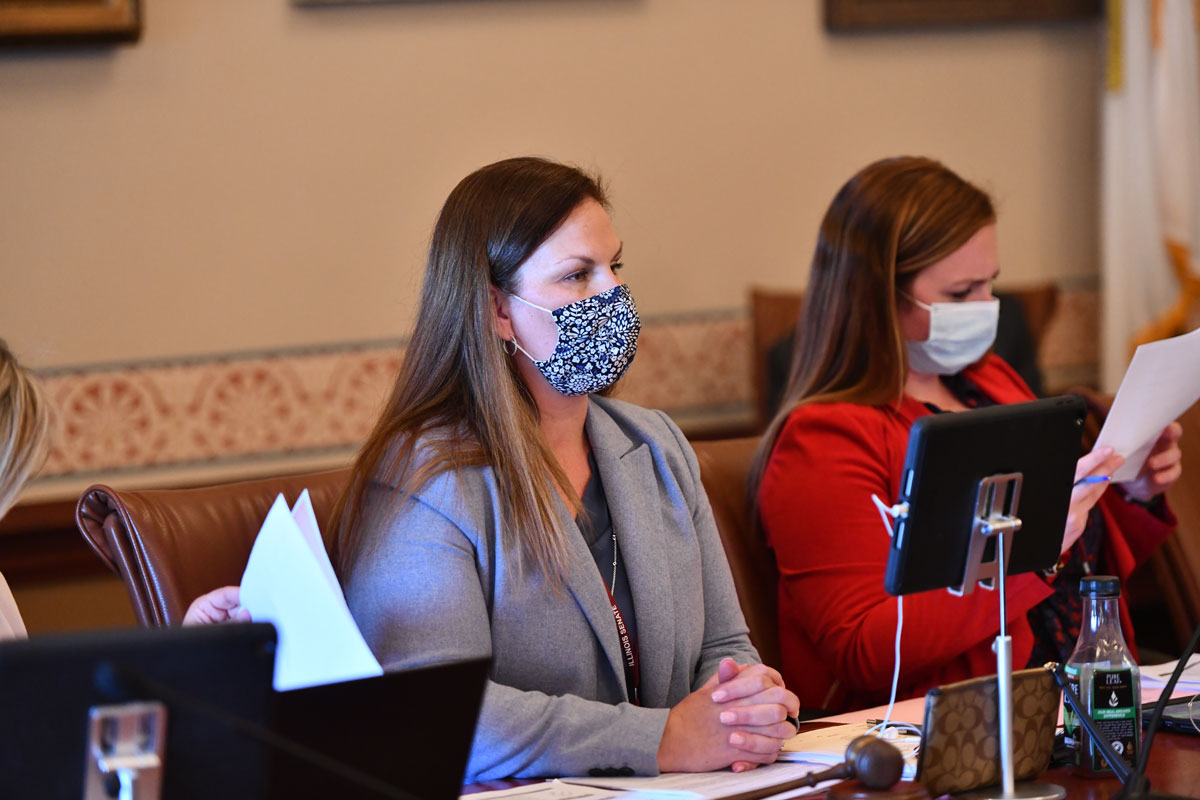 DCEO launching new grant opportunity for small businesses Aug. 18

ROXANA – The Department of Commerce and Economic Opportunity announced its Back to Business Grant Program, and State Senator Rachelle Aud Crowe (D-Glen Carbon) joined Metro East mayors and state agency heads to discuss its implementation throughout the region.
"With this critical investment in the B2B grant opportunity, our state is working to ensure businesses can operate safely, support opportunities for employees and boost our economy as we rebuild," Crowe said. "I strongly urge members of the Metro East business community to connect with our government partners to stay informed on available grants and resources."
The meeting was held on Thursday morning at Roxana Town Hall and also included law enforcement officials, community leaders and stakeholders to discuss upcoming capital projects and additional resources for economic development.
Totaling $250 million, the B2B grant program will assist small businesses financially affected by COVID-19 by awarding funds ranging from $5,000 to $150,000 for operating or staff costs.
The Greater Egypt Regional Planning and Development Commission, serving Jersey, Madison and St. Clair counties, and the National Main Street Inc., serving the Alton area, are available to facilitate technical assistance to small businesses wanting to apply.
"Through programs like our new Back to Business grants, ARPA allocation for non-entitlement units, and other upcoming recovery initiatives, the Pritzker administration is committed to mobilizing our share of federal recovery dollars quickly to help businesses and communities rebuild stronger in the wake of the pandemic," said DCEO Acting Director Sylvia Garcia. "Our regional collaboration will be key as we aim to help people and businesses from every corner of the state to take advantage of these critical recovery dollars and rebuild stronger."
Applications will be available starting Aug. 18. More information on B2B, how to apply and where to access small business assistance is available at www.dceo.illinois.gov.