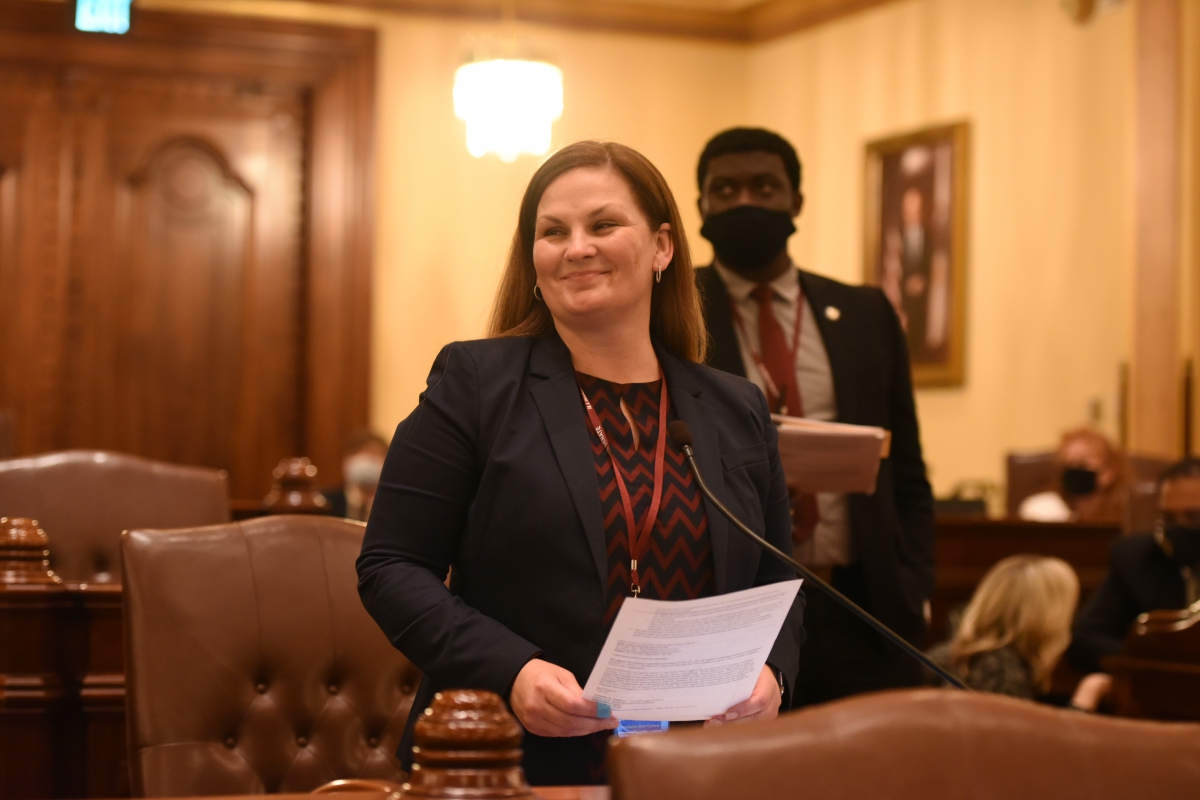 SPRINGFIELD – In alliance with advocates from Chestnut Health Systems in Granite City and Centerstone in Alton, State Senator Rachelle Crowe (D-Glen Carbon) voted to enhance behavioral health care resources across Illinois.
"Following the pandemic, the availability of quality mental health and addiction services is more critical than ever," Crowe said. "Implementing a new approach to treatment will help facilitate a more accessible, community-centered health care system in disadvantaged areas."
Crowe sent a letter to the Legislative Medicaid Working Group in April on behalf of Chestnut Health Systems and Centerstone urging the Illinois Department of Healthcare and Family Services to develop a pilot program for the Certified Community Behavioral Health Clinic (CCBHC) model. The initiative was included in the proposal passed by the Senate.
The CCBHC model serves all individuals, regardless of their ability to pay, and is used in 40 other states. Providers in the Metro East implemented the program in 2018 and have since seen a decrease in homelessness, hospitalization and emergency room visits among clients.
"Implementing the CCBHC model statewide will have a lasting impact on communities across Illinois," Crowe said. "I commend Chestnut and Centerstone for taking a proactive role in providing quality health care services to residents, and I'm honored to have been able to support their efforts."
Senate Bill 2294 passed the Senate Monday.
###