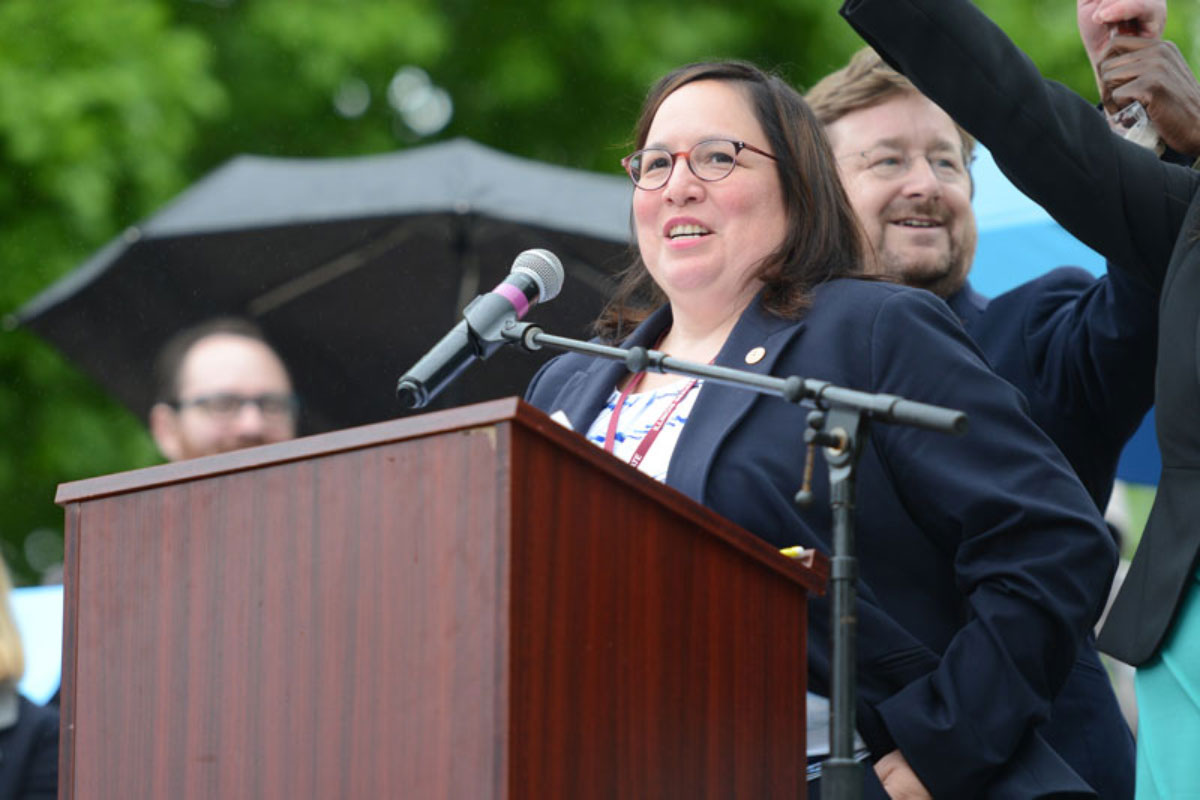 WASHINGTON, D.C. – State Senator Cristina Castro's support for adult education is being recognized with a 2022 Legislative Champion Award from the Coalition on Adult Basic Education (COABE). The Coalition announced the award this week as part of its efforts to raise awareness leading up to national Adult Education and Family Literacy Week which begins Sept. 19.
Senator Castro has sponsored legislation in the Illinois Senate to help erase the stigma of a high school equivalency diploma versus a high school diploma and to reduce the cost of GED® exams for adult learners, both essential to adult education programs in Illinois.
"I am proud of the achievements we've accomplished here in Illinois to support education and lifelong learning," said Senator Cristina Castro (D-Elgin). "I am honored to receive this designation and look forward to continuing this work to ensure that adult learners and educators are supported and thrive in their communities."
"I applaud Senator Cristina Castro, recipient of the Legislative Champion Award, for her outstanding contributions and support of adult education," said Sharon Bonney, CEO of COABE.
For more information about the Coalition on Adult Basic Education, Adult Education and Family Literacy Week and the Legislative Champion Awardees, visit www.coabe.org.