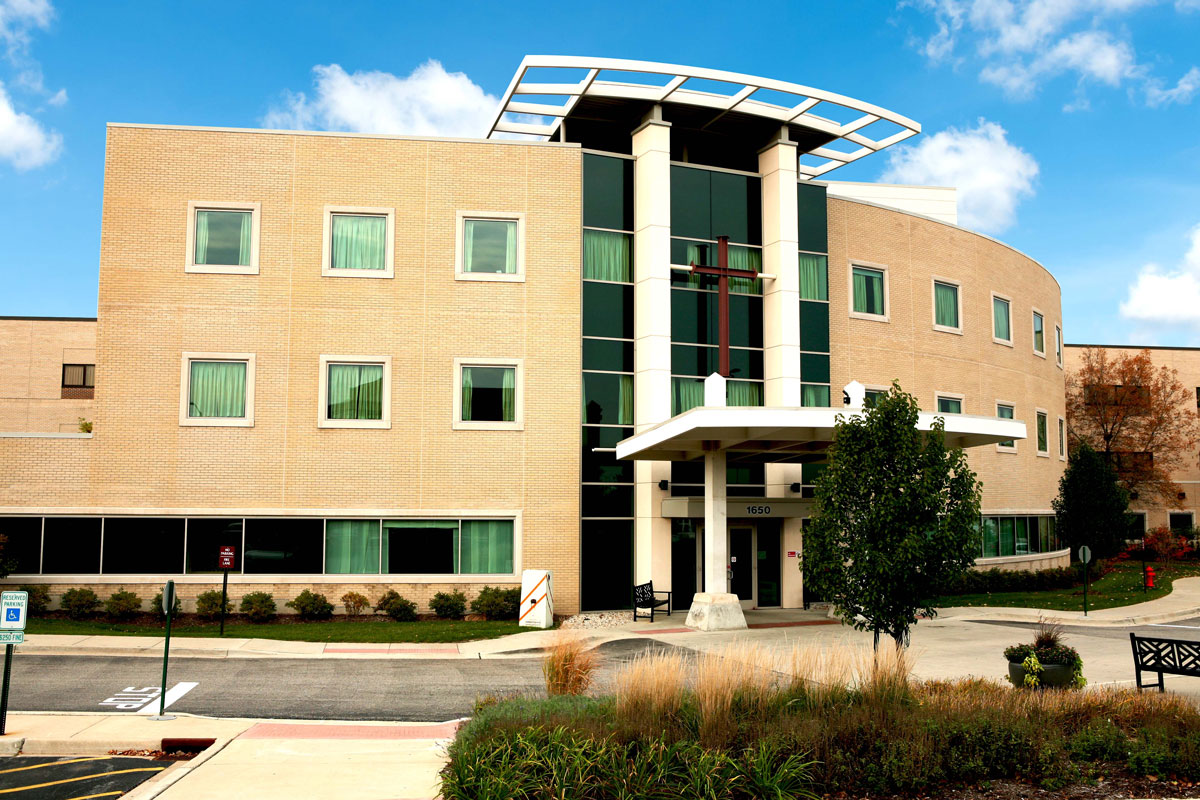 HOFFMAN ESTATES – State Senator Cristina Castro (D- Elgin) toured the AMITA Health Alexian Brothers Behavioral Health Hospital and sat down with local health care workers to discuss some of the challenges facing local systems Monday.
"I appreciated the conversations I had during my visit regarding some of the issues in our health care system, like staffing needs, number of beds and more," Castro said. "We know that behavioral and mental health care is just as important as physical care, and AMITA is working to expand their services to people with mental health needs."
During her visit, Castro sat down with doctors and administrators from the facility to discuss ways to further assist the hospital and address the needs it and others like it have. She also learned about upcoming projects at the facility, like the expansion of their Emergency Department and addition of four rooms to help people that come in with mental health emergencies.
The group also discussed recently passed Senate Bill 967 sponsored by Castro, which addresses disparities in postpartum health care especially concerning Black and low-income mothers.
"We were happy to welcome Senator Castro, allowing her to see for herself the hard work being done throughout our system for the whole health of the communities we serve," said Clay Ciha, president and CEO of AMITA Health Alexian Brothers Behavioral Health Hospital and senior vice president of the AMITA Health Behavioral Medicine Institute. "We discussed a broad range of issues relevant to our community, primarily the importance of perinatal care and maternal morbidity, as well as the acuity issues in behavioral medicine exacerbated by the COVID-19 pandemic."
Castro looks forward to continuing work with AMITA and other local hospitals and helping advocate for the resources they need to provide lasting care to the community.