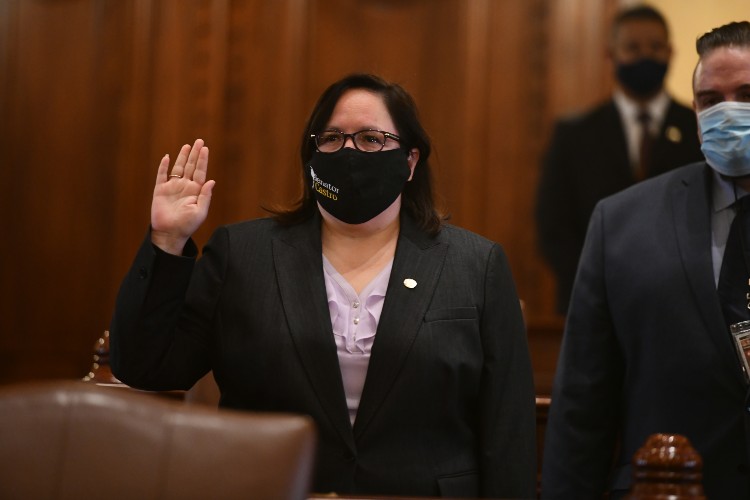 SPRINGFIELD – State Senator Cristina Castro (D-Elgin) and several other members of the Illinois Senate were sworn in as the 102nd General Assembly began earlier today. Castro's inauguration marks the start of her second term.

"I was very proud of all the good my colleagues and I were able to accomplish during my first term, and I am both honored and humbled that the people I represented trusted me enough to continue that work for another General Assembly," Castro said. "There is still a lot of work that needs to be done, particularly to address the effects of the COVID-19 pandemic, and I am eager to begin the conversations with my fellow lawmakers to make Illinois a better place to live."

Castro was first elected to the Senate in Nov. 2016 for a four-year term. Her current term, along with the terms of entire 102nd General Assembly, expires Jan. 11, 2023.