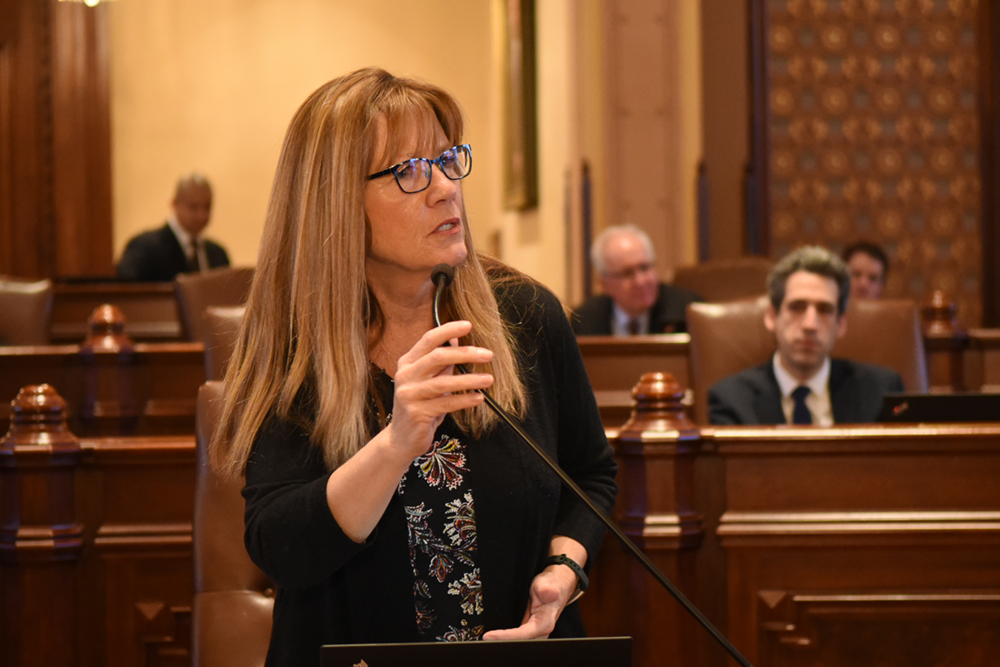 GRAYSLAKE – State Senator Melinda Bush (D-Grayslake) is urging anyone with information about the possible cover-up of a sexual assault to come forward.
"If anyone has information, they should absolutely report it to authorities immediately," Bush said. "It's appalling that someone would use their political position to cover up a rape or any other crime."
Bush's outrage comes in response to a WBEZ article alleging the participation of state officials in purposefully hiding information about a rape in an email exchange in 2012, during former Gov. Pat Quinn's administration.
Senator Bush would like provide a reminder that there is no longer a statute of limitations on criminal sexual assault, aggravated criminal sexual assault or aggravated criminal sexual abuse in Illinois. Therefore any new information will be helpful to authorities during the investigation.
"These actions are the kinds of abuses against women we're fighting in Springfield, so it's essential for the people responsible to be held accountable," Bush said.
Anyone with information on the matter should contact:
Champaign County State's Attorney, 217-384-3733
Illinois State Police, 217-786-7107
Illinois Executive Inspector General, 217-558-5600 or 312-814-5600.