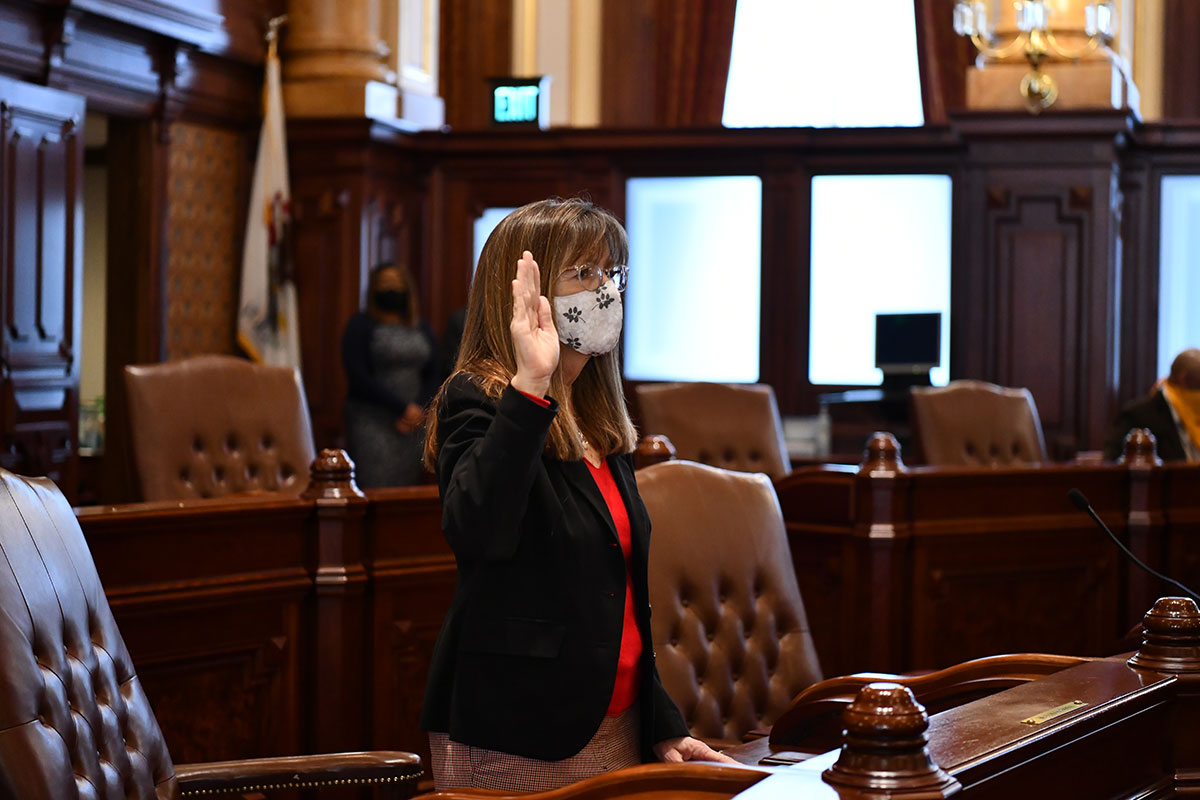 SPRINGFIELD – State Senator Melinda Bush (D-Grayslake) released the following statement after being sworn in to serve the 31st District for another term in the General Assembly:
"Serving the people of Northern Lake County has been an immense honor. Last year, more than ever, I learned just how important the legislature can be.
"During a year where we faced an ongoing public health crisis, grave racial injustice and divisive politics, I was reminded that it's imperative to use my voice and my position to fight for the rights and lives of all Illinoisans.
"As I took the oath today, I was reminded of every life unjustly lost, every family who struggled to make ends meet and every small business that was forced to shut its doors during the past year. I was reminded I must uphold my duty to best serve the people I represent, so no one else has to suffer.
"Thank you, to the people of the 31st District, for trusting in me to continue to represent you at home and in Springfield. My work to make Illinois and the Northern Suburbs a better, safer and more inclusive place to live is far from over."
Senator Bush has served the 31st District since 2013.