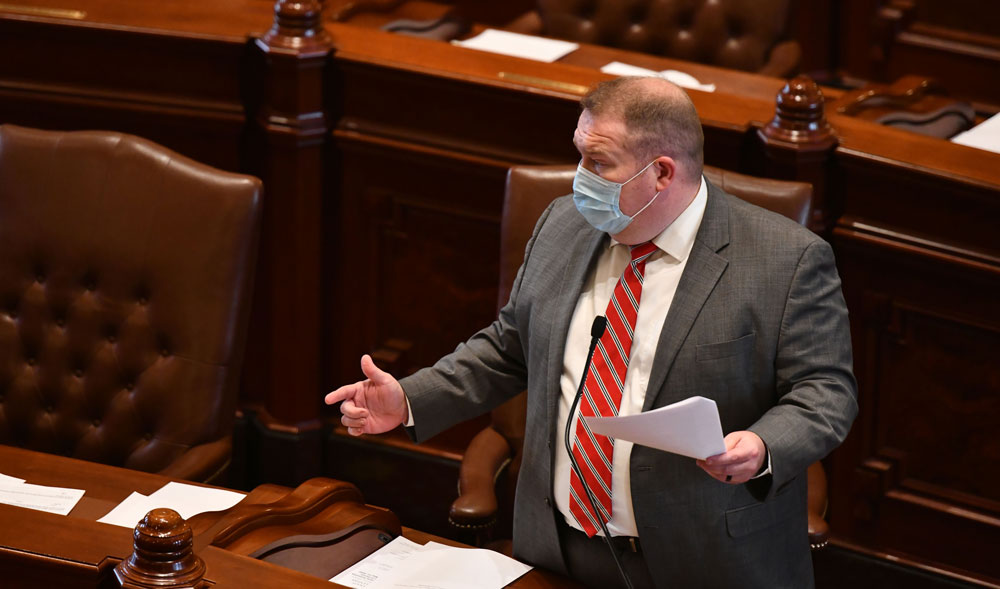 SPRINGFIELD – As Illinois continues to address the COVID-19 pandemic, State Senator Scott Bennett (D-Champaign) hopes struggling families and local businesses will see relief under a state budget that sustains education funding at all levels and makes important investments in communities and programs to help begin to repair the economy.
To protect the public during this health crisis, this budget provides an additional $600 million to the Illinois Department of Public Health – in part thanks to the federal CARES Act – and fully funds other vital state agencies that are helping protect residents during this emergency. In addition, it provides an additional $400 million for local health departments.
"This budget represents stability in a time of uncertainty," Bennett said. "We cannot combat the COVID-19 pandemic without investing in our public health departments, so these investments are critical as our health departments are our fighting force against this virus."
To help communities recover from COVID-19, the budget also provides $200 million to help businesses in downstate communities. Nearly $80 million is set aside to help people with rent and mortgage assistance and nearly $60 million in additional funding to the Department of Employment Security to help address the challenges with the unemployment system.
"During this crisis, we have seen record increases in the number of people applying for unemployment, and it's vital that IDES has the resources to aid residents who are struggling through this pandemic," Bennett said. "This added funding is crucial to protect Illinoisans displaced by the pandemic."
To ensure students do not fall behind, this budget also maintains the state's commitment to fully fund P-12 education and represents level funding for higher education.
The approved budget is for Fiscal Year 2021, which begins July 1.