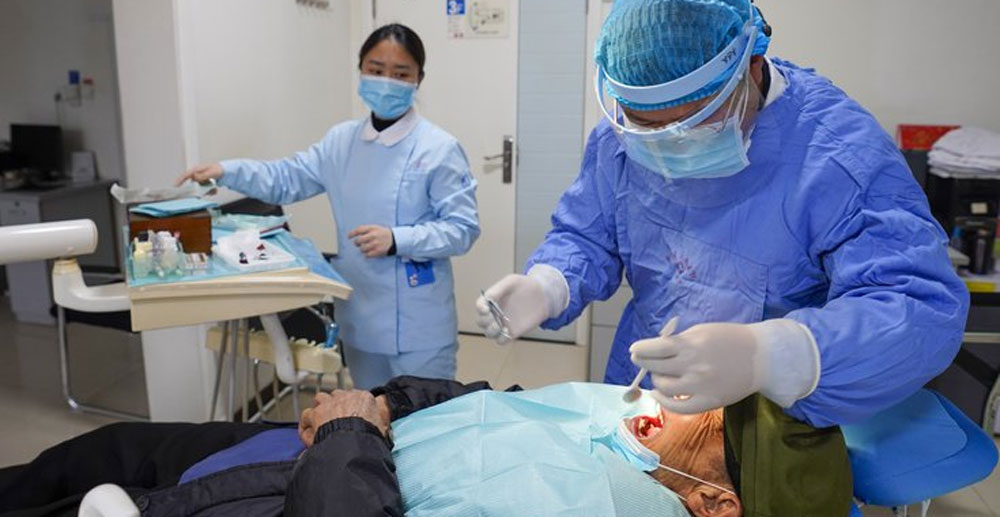 CHAMPAIGN – State Senator Scott Bennett (D-Champaign) is encouraged to learn the Illinois Department of Public Health (IDPH) has updated its guidance on allowing dental providers to resume routine oral and dental care beginning this week.
"IDPH's decision to allow dentists to resume routine oral and dental care gives me great optimism and shows the progress we've made," Bennett said. "Dental offices are good at infection control and always have been. I'm confident they will be able to comply with IDPH's guidelines to ensure patients and staff are safe."
IDPH says to yield good procedural outcomes, oral health providers should consider their patient's health care needs, assess the risks and benefits of any procedures, and appropriately screen patients for COVID-19. Patients will need to be symptom free and have their temperature taken.
Dr. J Barry Howell, who maintains a private practice in Urbana, expressed his thanks to the Department of Public Health for the work and effort they put forth to allow dental offices to reopen, but expressed concern for the need of PPE in their office as they adapt to the new normal.
Dentists gave up their PPE in the early days of the pandemic for hospitals, first responders and nursing homes. Now they have difficulty getting what they need to resume dental care.
"The new guidelines are nothing out of the ordinary for us to reopen in a safe and effective way so that we can protect ourselves and our patients," Dr. Howell said. "Protective gear is necessary to not only meet IDPH's guidelines, but to safely deliver the services that we are now allowed to do."
More details from IDPH are here.