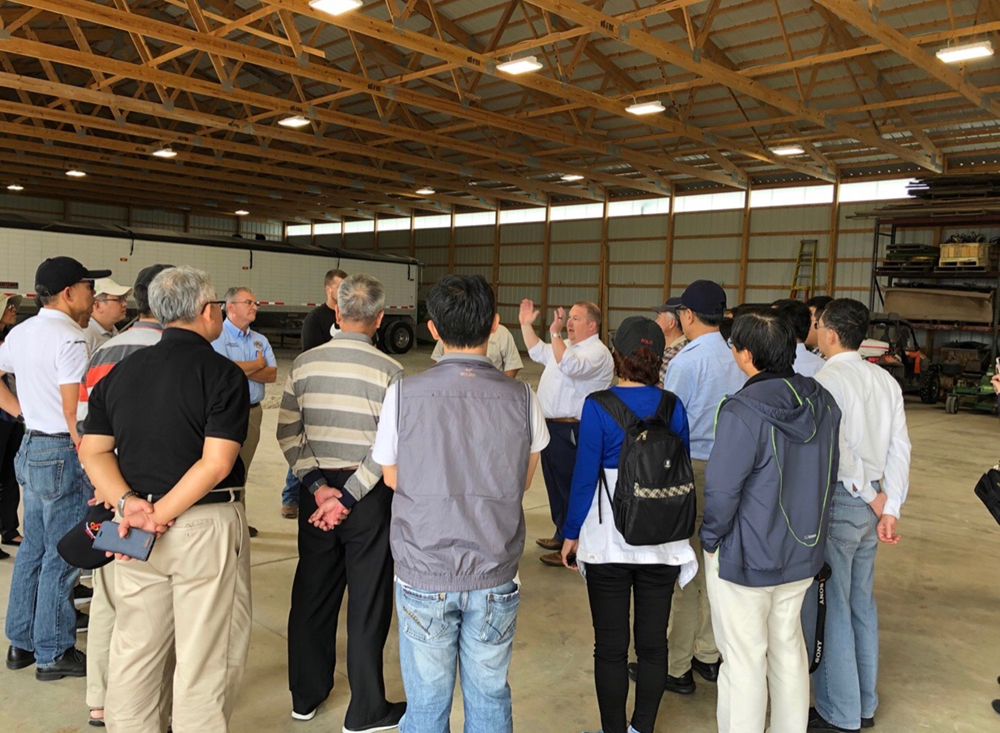 CHAMPAIGN – Senate Agriculture Chairman Scott Bennett hosted a Taiwanese delegation at his family farm on Sept. 24 in Ford County to celebrate the $2.2 billion commitment to purchase Illinois soybeans and corn over the next two years.
"Illinois is a leading producer of soybeans and corn," Bennett said. "Earlier this summer, I met with Taiwan government officials and agricultural business leaders to talk about why they should purchase soybeans and corn from Illinois."
Bennett said he wanted to personally introduce the delegation to Illinois agriculture. Illinois and Taiwanese associations signed two $1.1 billion agreements to purchase Illinois crops between 2020 and 2021.
The Taiwan Vegetable Oil Manufacturers Association and the Illinois Soybean Association signed a letter of intent for Taiwan to purchase between 96 million and 97 million bushels of soybeans. The Illinois Corn Marketing Board and the Taiwan Feed Industry Association signed a letter of intent for Taiwan to buy equivalent to 197 million bushels of corn and 0.5 million MT of corn co-products.
"This was a great opportunity for the delegation to see the quality and production process of Illinois soybeans," Bennett said. "Taiwan is a prime location to send soybeans and corn, and I am happy to support Illinois farmers in the process."
Caption information for attached photo: State Senator Scott Bennett (D-Champaign) welcomed a delegation of Taiwanese agricultural business leaders and governmental officials to his family farm in Ford County.