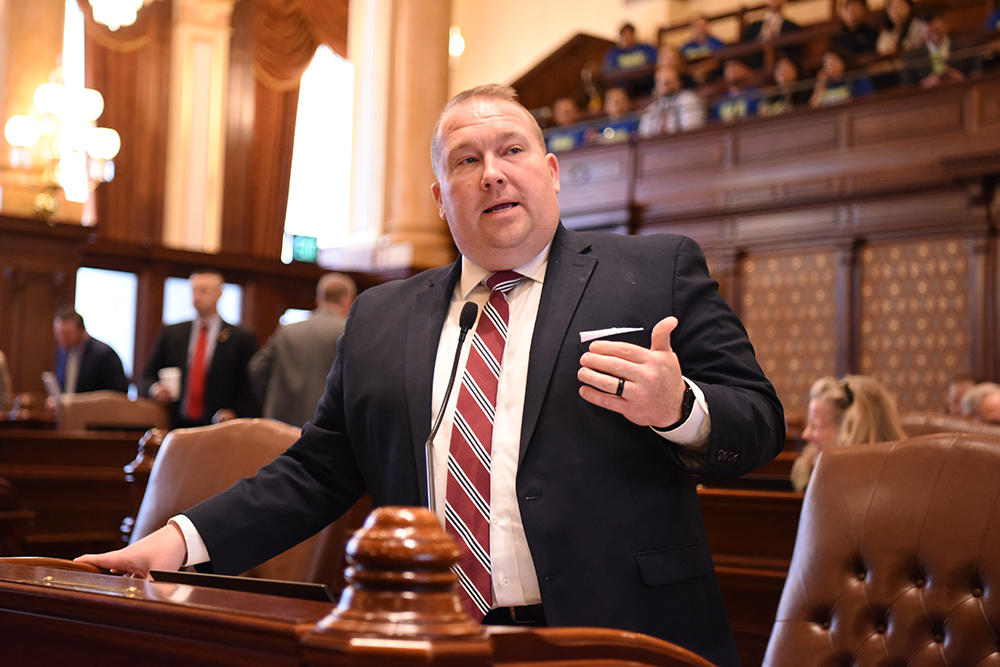 DANVILLE – State Senator Scott Bennett (D-Champaign) addressed 13 incarcerated men who received their associates degrees in general studies at Danville Area Community College (DACC) Wednesday.
"These individuals have faced difficulties in the past," Bennett said. "It's rewarding to see each of these men apply themselves to the program and make productive use of their time while incarcerated."
Several studies have shown that recidivism rates are high and prison-based educational programs, like the ones offered at DACC, prepare students for successful job placement and lower the risk of re-offense. Bennett recognizes the value of higher education and life-long learning, and has supported the program by collecting dictionaries to help students succeed in their courses.
"Education is a powerful tool," Bennett said. "Once you earn a degree, no one can take that away from you. These folks made the commitment to transform their lives and are on the path to a better future and becoming productive citizens in their communities."
The dedicated faculty from DACC and the education program staff within Danville Correctional Center are to thank for putting these men on the right path and leading them to a healthier lifestyle in the future.