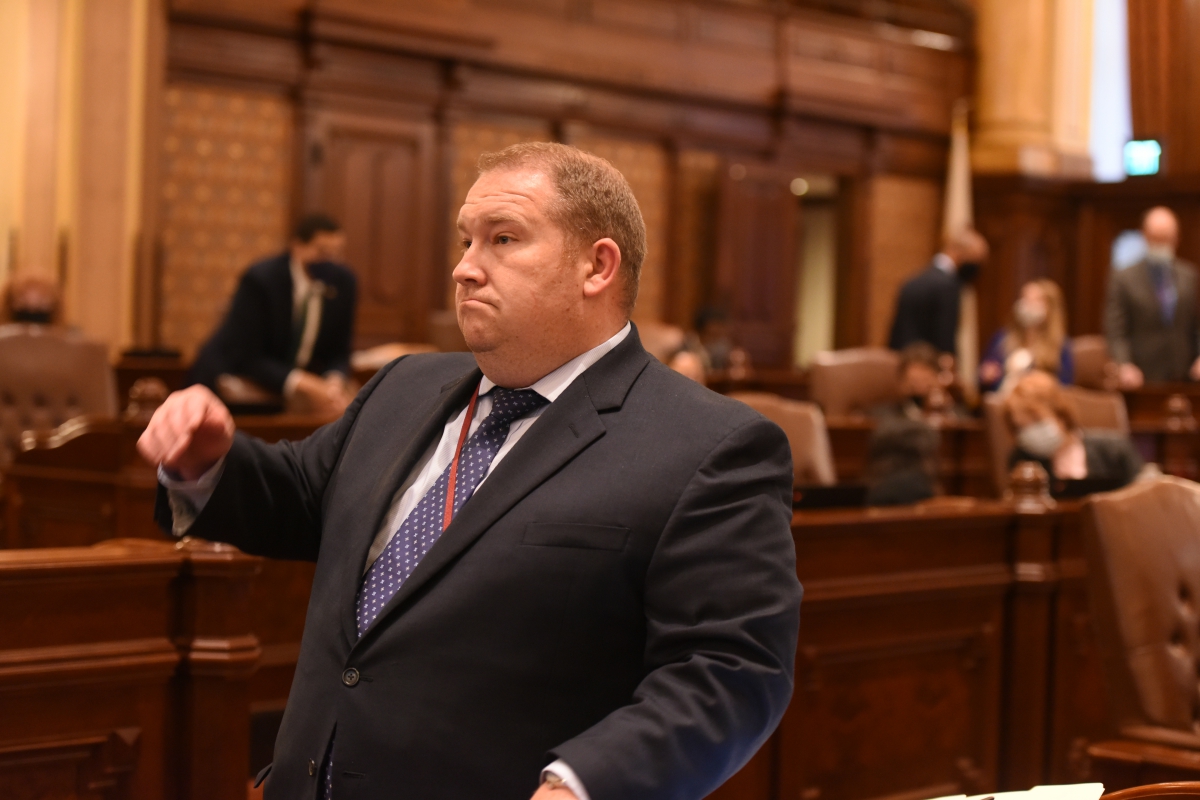 SPRINGFIELD – In an effort to pay tribute to the sacrifices of our fallen and disabled service members, State Senator Scott Bennett (D-Champaign) passed legislation through the Senate Saturday to create a Folds of Honor license plate for families of service members who died in the line of duty.
"Creating a personalized license plate in Illinois is a simple way for us to support Folds of Honor's mission," Bennett said. "With the passage of this legislation, Folds of Honor will be able to increase the number of academic scholarships for the spouses and children of fallen or disabled service members."
Bennett's legislation creates the Folds of Honor Foundation Fund, which would provide educational scholarships to military families. The plan allows motorists to purchase a specialty license plate decal to contribute to Folds of Honor through the Illinois Department of Veterans Affairs. The cost of each specialized plate decal is $25, a portion of which goes directly to the fund.
"Our service members make tremendous sacrifices, and this legislation shows the state's commitment to assisting these deserving individuals," Bennett said. "I am proud to pass this legislation and see this fantastic organization thrive and further support our military families."
House Bill 1915 passed the Senate with a vote of 59-0.
###