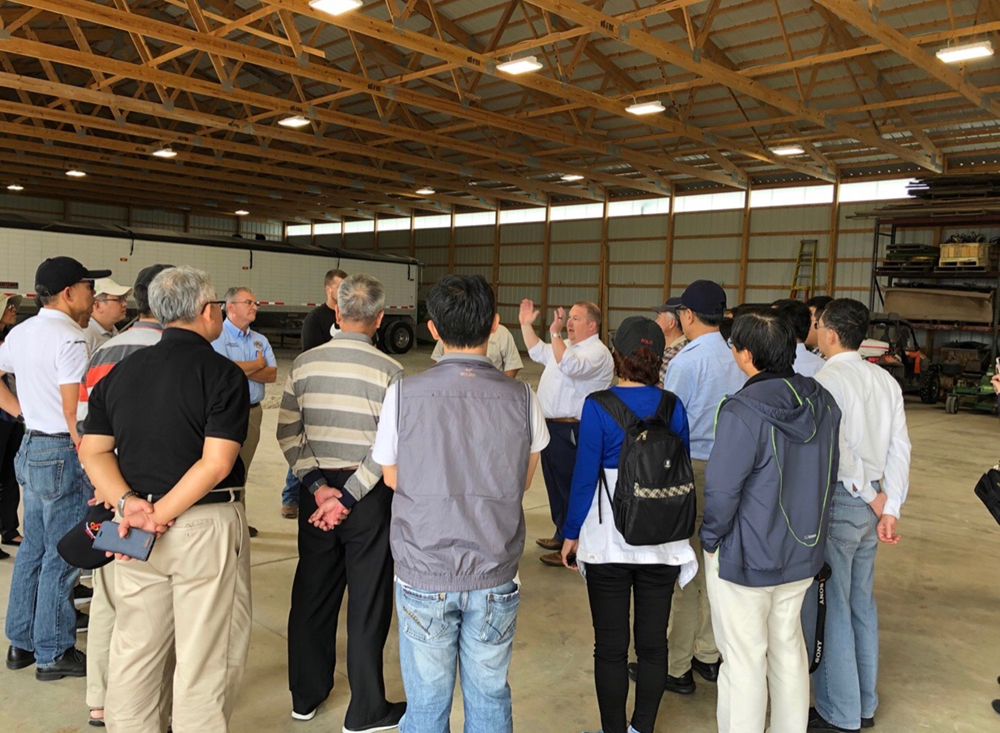 CHAMPAIGN – Senate Agriculture Chairman Scott Bennett hosted a Taiwanese delegation at his family farm on Sept. 24 in Ford County to celebrate the $2.2 billion commitment to purchase Illinois soybeans and corn over the next two years.
"Illinois is a leading producer of soybeans and corn," Bennett said. "Earlier this summer, I met with Taiwan government officials and agricultural business leaders to talk about why they should purchase soybeans and corn from Illinois."
Bennett said he wanted to personally introduce the delegation to Illinois agriculture. Illinois and Taiwanese associations signed two $1.1 billion agreements to purchase Illinois crops between 2020 and 2021.
Read more: Bennett receives Taiwanese soybean delegation ahead of multi-billion-dollar soybean and corn...