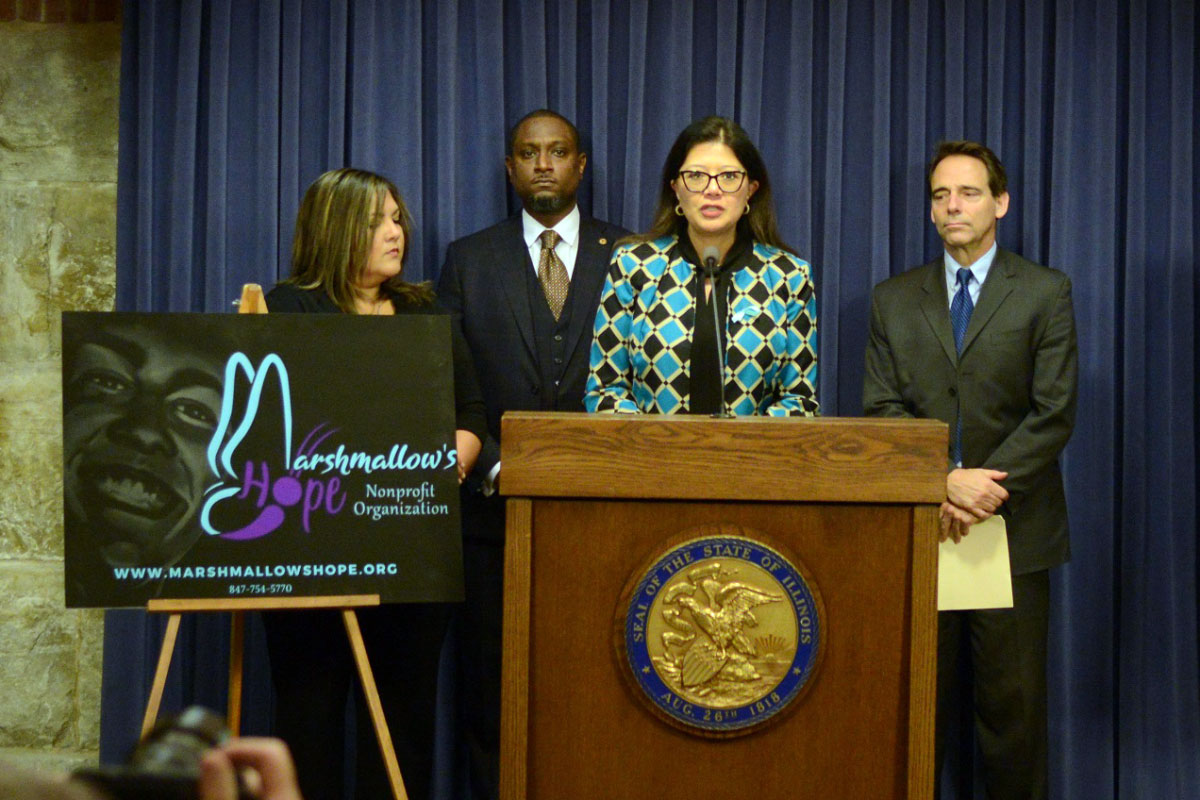 SPRINGFIELD – When Laura Kane lost her son, Zachary, to suicide, she was still expected to return to work merely three days later. Today, she stood with lawmakers to support other grieving families and ensure that no one else is put in the same situation.
"I am grateful for the support and efforts of State Representative Maurice West and Senator Villa on getting this legislation passed. This is very bittersweet, as I am the mother who lost her 14-year-old son to suicide," said Kane. "I was let go from my employment due to being unable to perform my duties to my employers expectation as a result the trauma and grief I was suffering following the sudden loss of my son. This bill will give families the job protection they deserve during this type of crisis. I truly hope no one has to use this, but in the event they find themselves in these circumstances, the bill will provide protection in what may be their darkest hours."
Kane was let go from her job due to not being able to perform her job while grieving the loss of her child. She started a nonprofit, Marshmallow's Hope, in honor of her son and to help children struggling with depression and families coping with the loss of a child due to suicide.
Read more: Mother who lost son to suicide fights alongside Democrats to support other grieving families