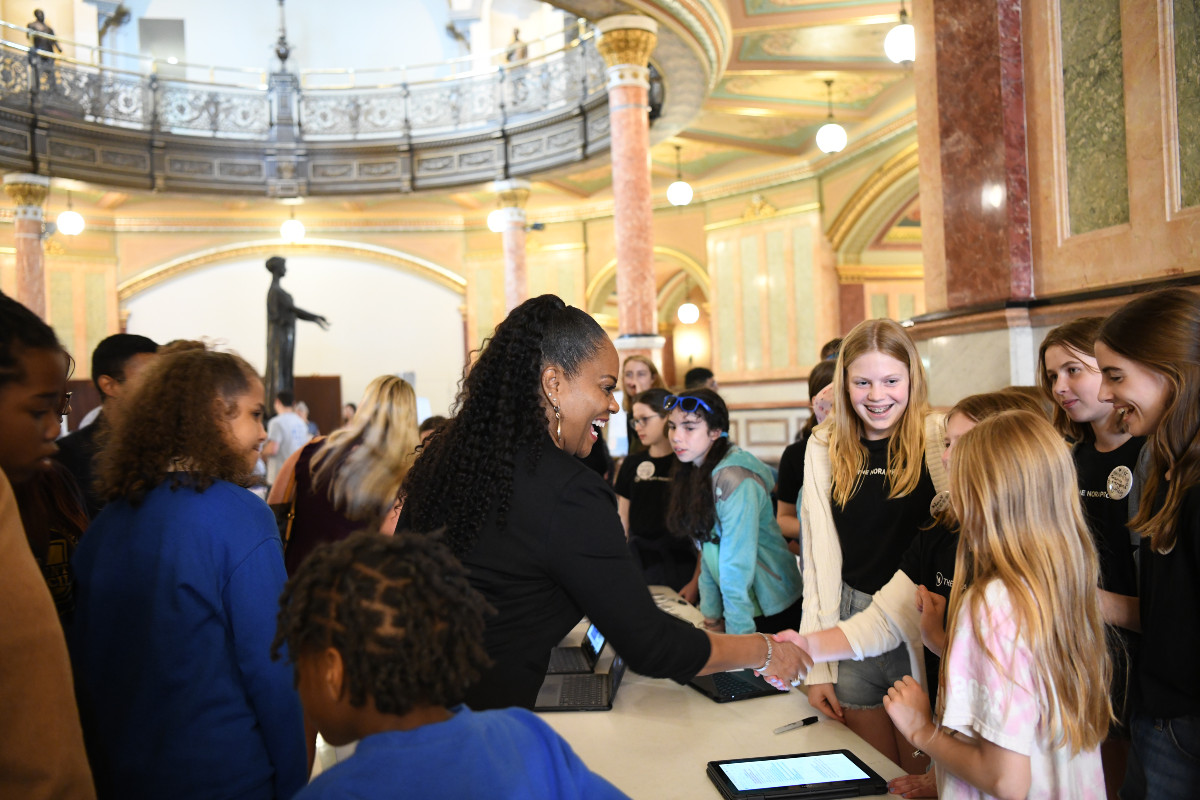 SPRINGFIELD – Advocating for technical innovation around the Capitol today, Senate Democrats met with students from all over the state to learn about their part in the Students for Innovation Advocacy Day alongside the Illinois Digital Educators Alliance.
"We need to help foster this kind of education around the state as children are increasingly learning about computers and coding at an early age," said State Senator Javier Cervantes (D-Chicago). "The bright and talented youth in Illinois need our support to make tools available for them to use and learn from."
Students and teachers from around the state traveled to Springfield for the Students for Innovation Advocacy Day to show Illinois lawmakers the innovative topics and projects being worked on in their classrooms every day. The Illinois Digital Educators Alliance hopes to give these students and educators a platform to exemplify the importance of the innovative learning they do.
Read more: Senate Democrats celebrate Students for Innovation: Advocacy Day in Springfield