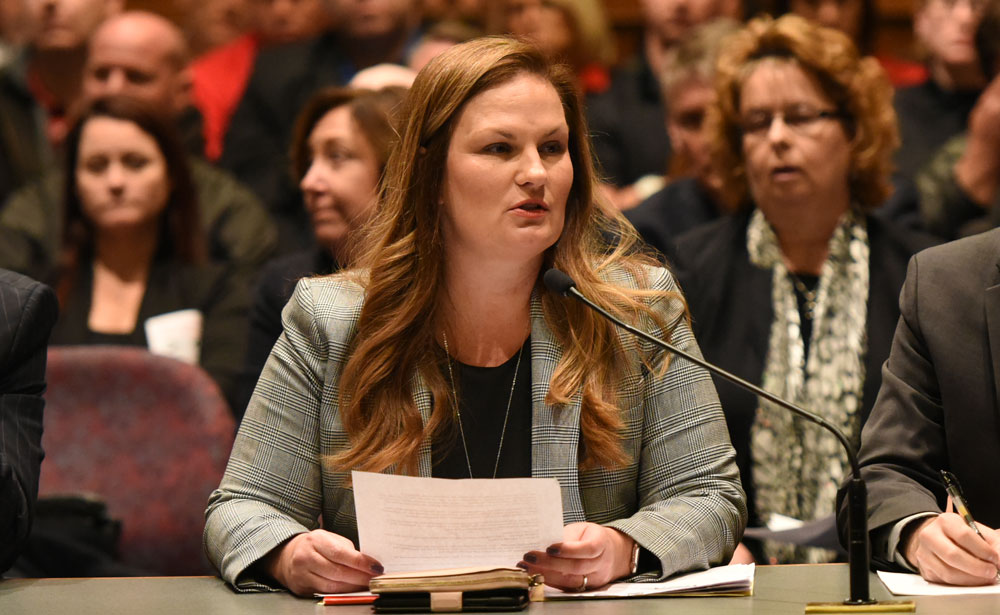 WOOD RIVER – Pleased by the governor's executive order signed Monday to strengthen the state's commitment to addressing the opioid epidemic and increasing the state investment by over $4 million in this fiscal year, State Senator Rachelle Crowe (D-Glen Carbon) issued the following statement:
"I commend the governor's work to fight against opioid abuse. As members of the Senate's Opioid Crisis Abatement Committee have studied this crisis, we've been able to identify areas lacking support and ways to improve access to opioid addiction prevention and treatment programs.
I've been meeting with experts from state and local agencies to draft initiatives addressing the discrepancies in resources and will soon introduce legislation to curb the opioid epidemic.
I thank Gov. Pritzker and his administration for prioritizing this burden affecting thousands across our state. I look forward to his partnership."