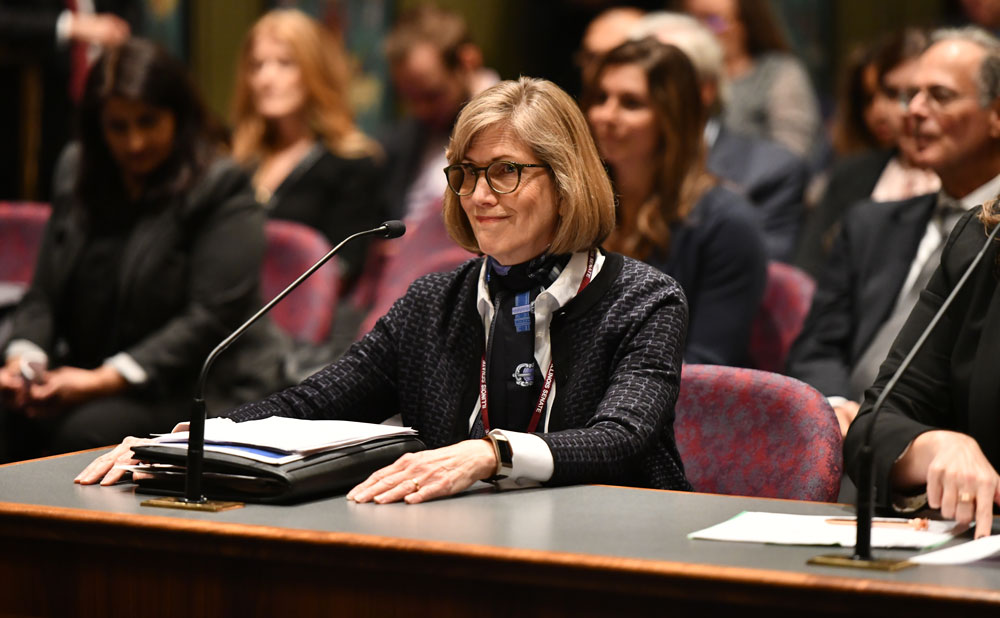 SPRINGFIELD – In response to concerns from area residents about 5G technology coming to the area, State Senator Suzy Glowiak Hilton (D-Western Springs) is committed to learning more about the infrastructure to better inform legislative action on the issue.
"I've heard from a lot of people about this issue," Glowiak Hilton said. "There was talk that certain carriers were going to roll out 5G in my district and people became concerned. I'm glad to jumpstart this conversation to help residents feel comfortable in their homes."
The Senate Public Health Committee held a subject matter hearing Tuesday to learn about the benefits and drawbacks of the wireless technology. Glowiak Hilton is working toward stronger local control for municipalities, and hopes local areas will be able to choose if they want this technology in their areas.