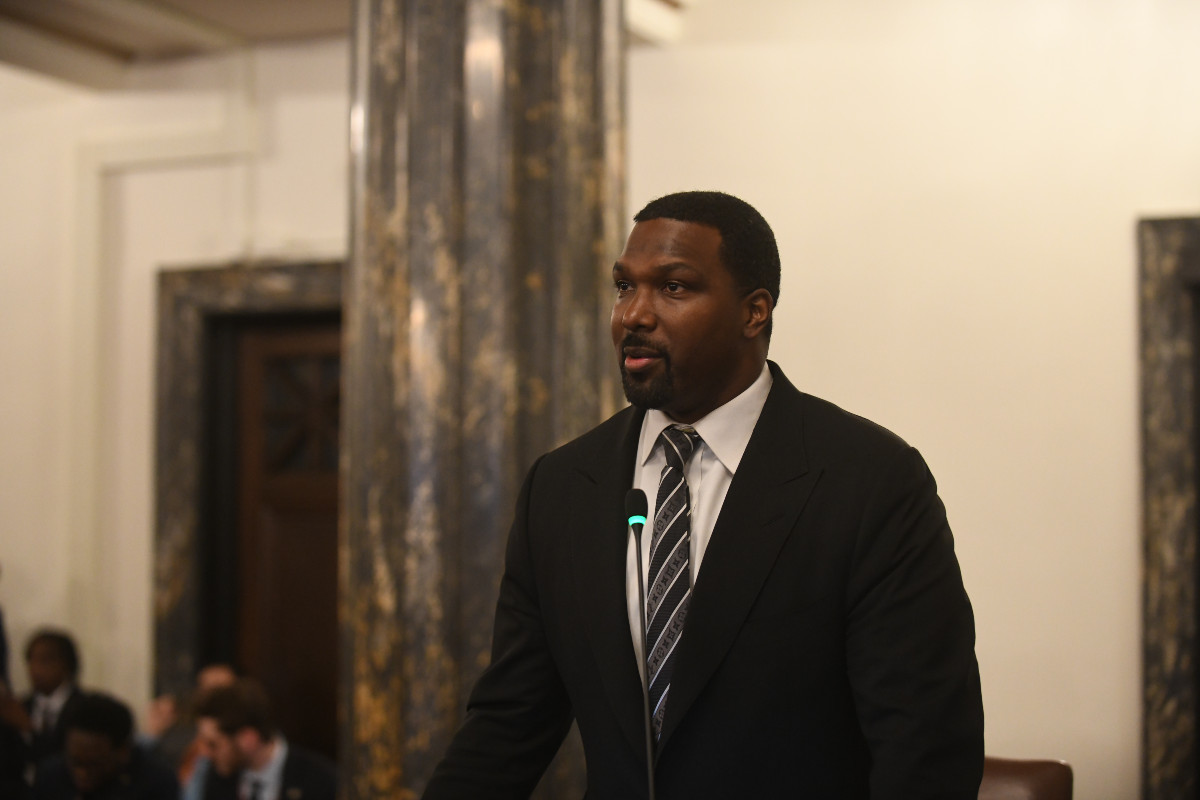 Harris' new law supports Illinois' farmers and small businesses
SPRINGFIELD – A measure that preserves insurance choices for rural farmers in Illinois is now law, thanks to State Senator Napoleon Harris, III.
Harris' initiative – which was signed into law Friday – modernizes coverage requirements for farm mutual insurance companies to allow them to adapt to changes in the insurance marketplace and continue to provide coverage to farmers across Illinois.
"Illinois' farmers drive our economy," said Harris (D-Harvey). "It is important that we update the state's provisions to allow these community insurance companies to keep their doors open and preserve choice in the insurance marketplace."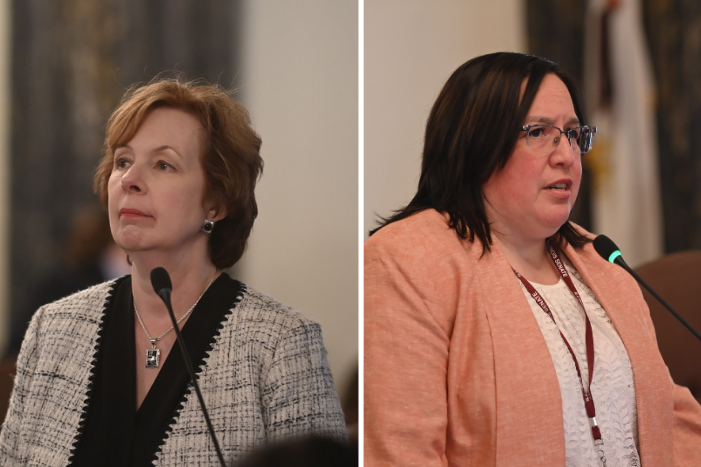 Gillespie, Castro validate mental health referendums, ensure funding
SPRINGFIELD – Suburban township mental health boards approved by referendum last year will be able to collect the revenue needed to operate after legislation led by State Senators Ann Gillespie and Cristina Castro was signed into law Friday.
"I am grateful we were able to quickly advance legislation to amend an error within the referendums and allow our community mental health boards to provide vital services to those in need," said Gillespie (D-Arlington Heights). "Residents made their voices heard when they approved the boards, and it is fundamental to democracy that we uphold their decision."
"It is clear that residents of Schaumburg and Elgin townships, and others, value mental health services and want to incorporate community input in the form of 708 boards," said Castro (D-Elgin). "Senate Bill 690 allows those communities to move forward with the mental health boards—ensuring they can begin funding these critical services as their residents intended."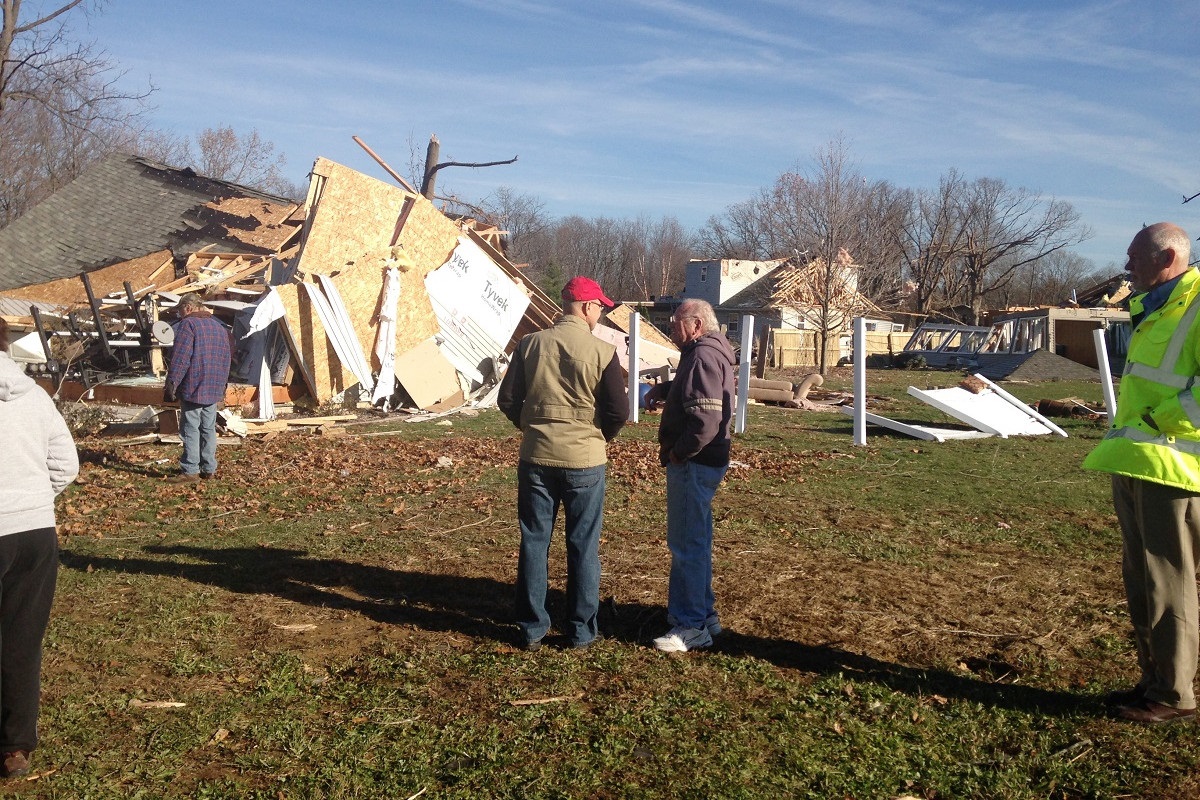 Koehler remembers devastating Washington tornado
PEORIA – State Senator Dave Koehler recognized the 10th anniversary of the devastating tornado that tore through Washington and Pekin communities — a solemn reminder of the importance of year-round weather preparedness.
"We still remember the events that occurred a decade ago that left these communities devastated," said Koehler (D-Peoria). "The people who lived in the communities hit by the tornado worked to clean up after the storms and help make their towns habitable again."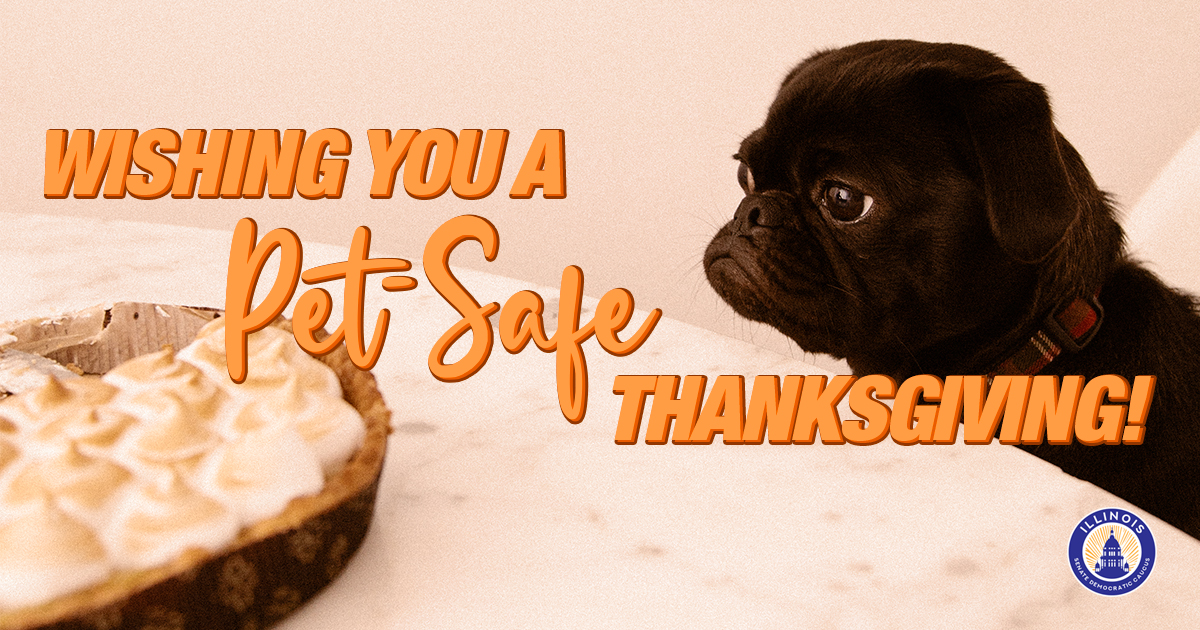 Pet safety this Thanksgiving
As we approach this holiday season, it is important to stay informed on what you can do to keep your pets healthy and safe.
To avoid health risks to your pet:
Do not share food with your pets. Fatty foods are hard for pets to digest, and some foods that people eat are toxic to animals. Consider making or buying a treat that is made just for them.
When cleaning up, put your trash away from your pet. Dispose of any food scraps in a tightly secured trash bag placed in a closed trash container outdoors or behind a closed, locked door.
Be careful with your decorative plants, some can be toxic to pets. The safest plan is to keep your pet away from all plants and table decorations.
Quick action saves lives. If you think your pet may have been poisoned, immediately call your veterinarian or local veterinary emergency clinic.

In case you missed it
MEMBERS IN THE NEWS
Senator Javier Cervantes, Chicago: Cervantes announces funding for mental health services in Cicero schools | Lawndale News
Senator Suzy Glowiak Hilton, Western Springs: Illinois lawmakers approve solution for health care licensing delays | WAND
Senator Mattie Hunter, Chicago: What happens when your loved one goes missing? | Chicago Reader
Senator Meg Loughran Cappel, Shorewood: Loughran Cappel hosts Toys for Tots drive | WJOL
Copyright 2023 - Illinois Senate Democratic Caucus - All Rights Reserved