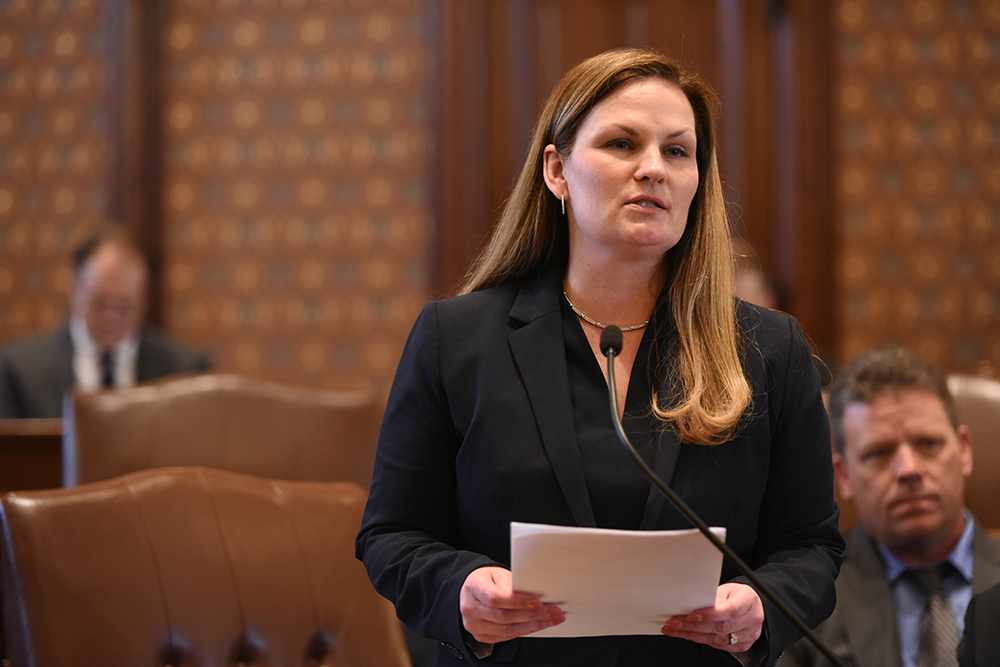 SPRINGFIELD – A measure to prevent more tragic losses of emergency responders and highway workers, co-sponsored by State Senator Rachelle Crowe (D-Glen Carbon), was signed into law this week.
"This initiative's purpose is to encourage drivers to slow down and move over whenever any vehicle is stalled on the side of the road," Crowe said. "Our first responders are losing their lives because of carelessness, and we can't tolerate it."
This year, Troopers Christopher Lambert, Brooke Jones-Story and Gerald Ellis were killed in the line of duty when vehicles hit them while their vehicles were stalled on the side of the road. The law was initially passed in memory of Lieutenant Scott Gillen.
Read more: Crowe applauds stronger Scott's Law to prevent roadway fatalities