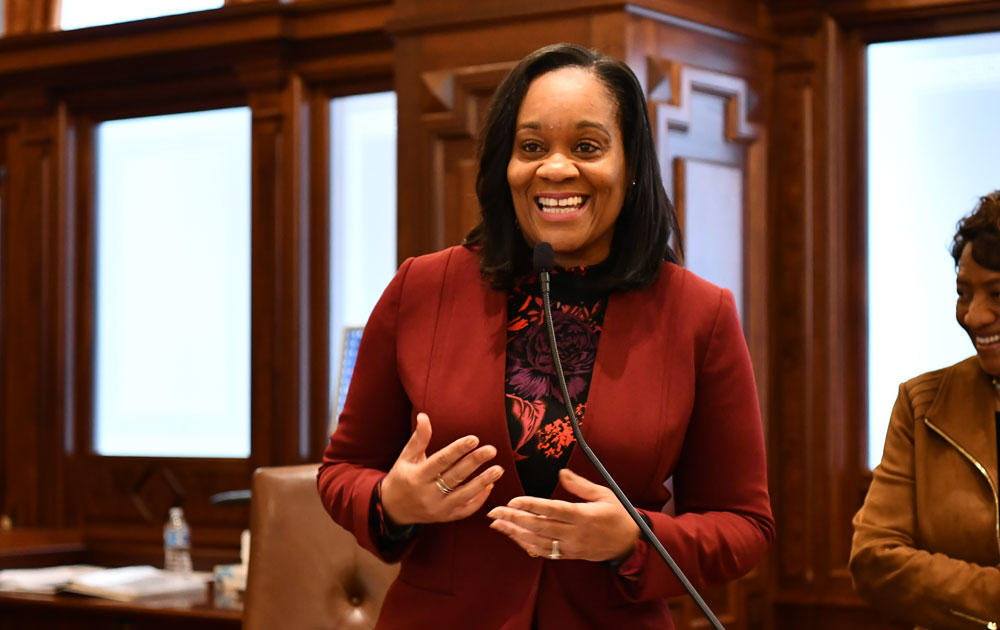 BROADVIEW – Senate Majority Leader Kimberly A. Lightford (D-Maywood) is celebrating Illinois' next minimum wage increase and reminding employees to double check their paychecks after Jan. 1. The minimum wage will increase to $11 an hour on New Year's Day.

"Even before the pandemic, many working families were struggling," said Lightford, chief sponsor of the 2019 law raising the minimum wage. "This increase won't solve all of their problems, but it will surely help."

The current state minimum wage is $10 an hour, up from $8.25 in 2019. Lightford is also responsible for the 2003 and 2006 laws that gradually increased the minimum wage from $5.15 to $8.25 per hour.
Read more: Lightford celebrates minimum wage increase on Jan. 1