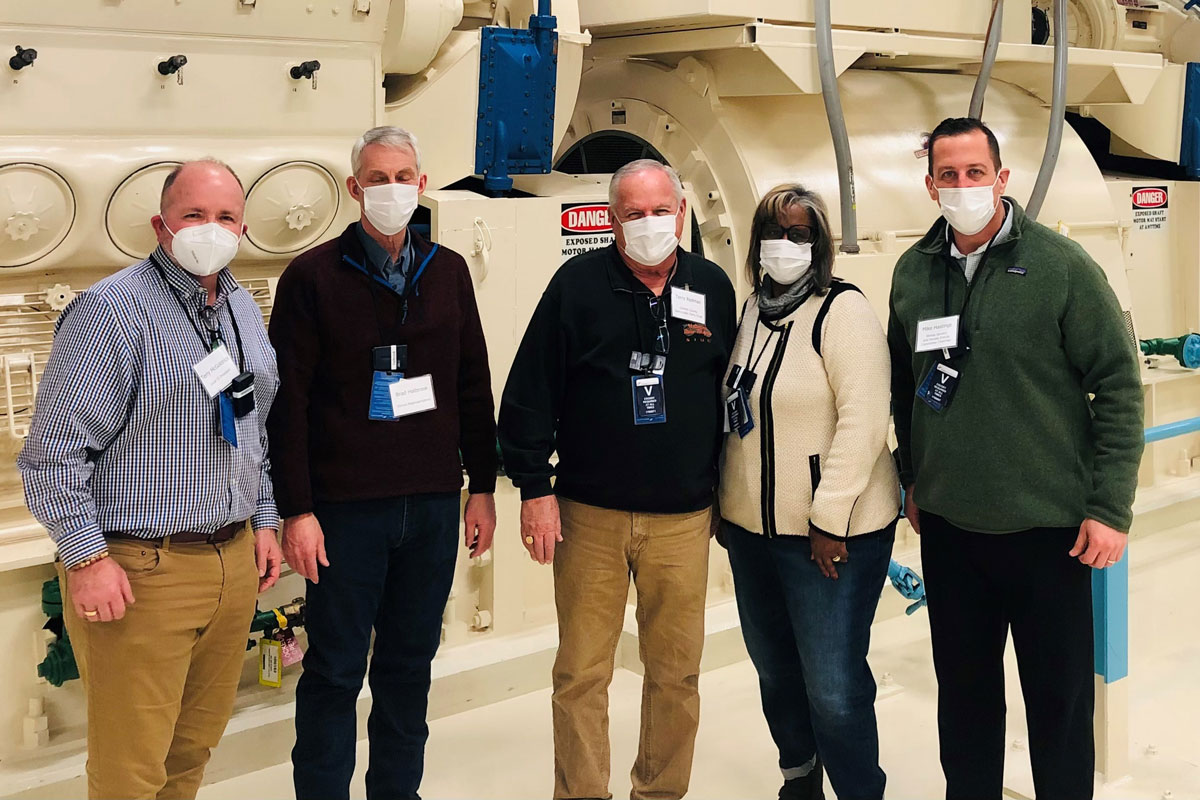 CLINTON – State Senator Michael E. Hastings (D-Frankfort) and State Senator Doris Turner (D-Springfield) traveled to the Clinton Power Station Thursday to tour the facility and meet with employees.
"As a devastating energy crisis unfolds in Texas due to winter storms, consumers are experiencing skyrocketing natural gas prices. This demonstrates how essential our nuclear fleet is to reliable energy production in Illinois," said Hastings, who serves as chair of the Senate Public Utilities and Energy Committee. "Rest assured, when the time comes, I will be prepared to do everything I can to protect our existing clean energy infrastructure."
This is Hastings' sixth power plant tour in recent months, as his committee begins its work this spring on the future of the state's energy policy. Exelon has indicated it will close more nuclear plants this year unless it receives additional aid, and state lawmakers are expected to discuss the future of clean energy in Illinois thoroughly this session.
Joining Hastings on the tour was State Senator Doris Turner (D-Springfield).
"The situation in Texas serves as a harsh reminder of what can happen when state government neglects existing energy infrastructure and fails to innovate. Everyday Texans are still enduring unusually frigid temperatures without access to heat and water. This simply cannot be allowed to happen in Illinois," Turner said. "I look forward to working to ensure that our state's energy infrastructure remains state-of-the-art, implement training programs for people transitioning to a job in a new energy sector and protect existing, good-paying jobs Downstate."
The Clinton Power Station has the ability to generate nearly 1,069 net megawatts, enough electricity to power about 1 million average American homes. The 5,000-acre cooling lake is formed by a dam built at the convergence of Salt Creek and the North Fork of Salt Creek. The station serves as an economic driver for numerous Downstate communities, contributing $13 million in property taxes annually. Clinton also supports 2,100 direct and secondary jobs in Illinois.