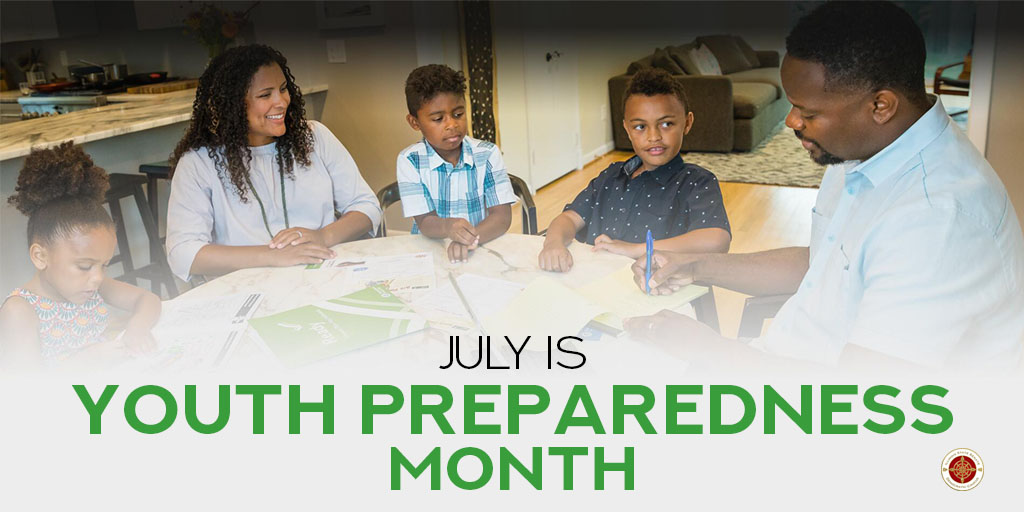 July is Youth Preparedness Month. When disaster strikes, young people have specific needs during recovery that are often times not accounted for. Your child can make sure those needs are brought to the attention of recovery agencies by joining a youth preparedness program.
What is a youth preparedness program?
Youth preparedness programs teach young people the proper steps to remain safe during and after a disaster. Some programs even give young people a seat at the table when it comes to developing recovery plans.
Why should my child join a youth preparedness program?
Children are positive influencers and can help spread important messages, so by enrolling your child in a youth preparedness program they can help educate their school administration, yourself and even their future families about being prepared in the event of a disaster.
Children will grow up to be our next leaders, so placing an emphasis on preparedness will mean a greater focus on disaster mitigation in future leaders.
Youth preparedness programs help empower children to advocate for themselves.
How can my child get involved?
Click here to find a program in your area that is right for you.