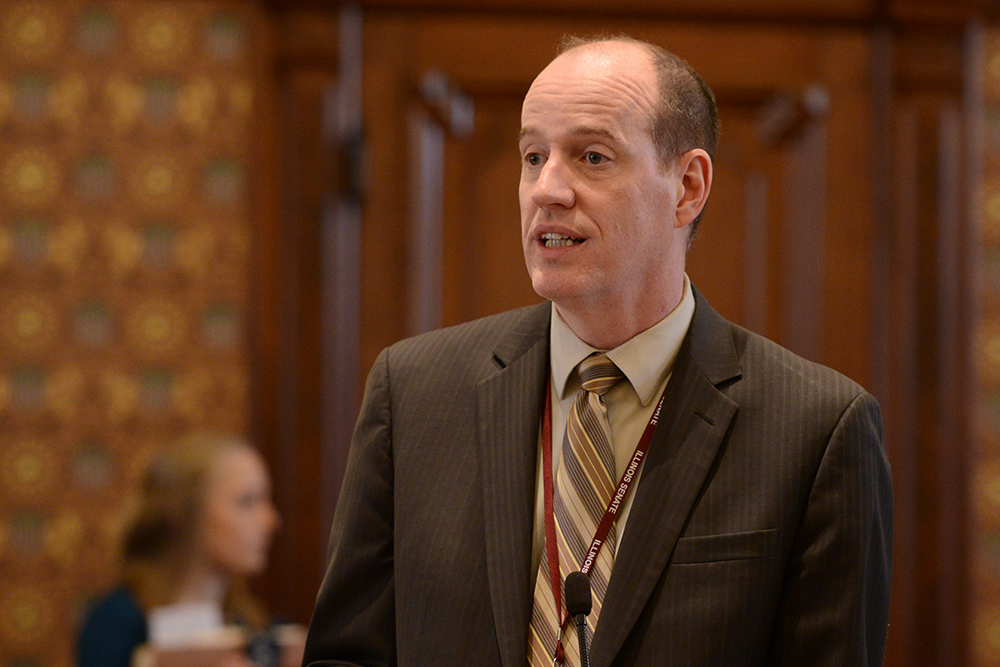 SPRINGFIELD – State Senator Bill Cunningham was named president pro tempore of the Illinois State Senate Tuesday by Senate President Don Harmon.
"I'm honored to have the opportunity to continuing serving in the Illinois Senate as a part of President Harmon's leadership team," said Cunningham, a Democrat who represents portions of Chicago and the southwest suburbs. "This is an exciting new role for me and I look forward to the new challenges it brings."
As Senate president pro tempore, Cunningham will serve as a trusted advisor to the Senate President and a senior member of his leadership team.
"We have a lot of work to do on behalf of the people of Illinois this spring," Cunningham said. "I'm looking forward to working with President Harmon and my colleagues in the General Assembly to tackle the biggest issues facing our state, including reducing out of control property taxes and reforming our ethics laws to hold those in government accountable."
Cunningham has represented Illinois' 18th Senate District since 2013. Prior to joining the Senate, he also served in the Illinois House of Representatives.