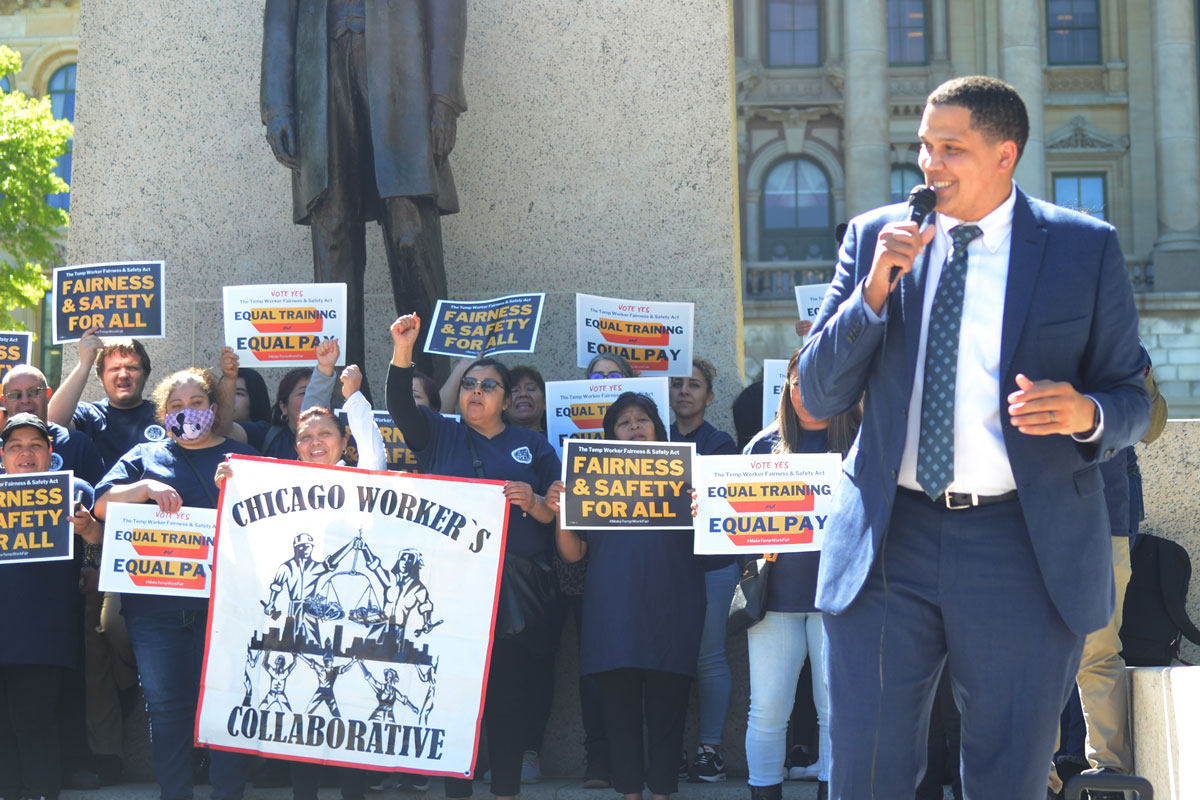 SPRINGFIELD –State Senator Robert Peters joined a press conference Wednesday alongside State Representative Edgar Gonzalez, Jr., Illinois AFL-CIO President Tim Drea and fellow Senate colleagues to support the passage of the Temp Worker Fairness & Safety Act.
"Illinois remains one of the leaders in the nation in temporary staffing employment," said Peters (D-Chicago). "As a leader, we must establish measures that protect such an important demographic that stretches across major economic sectors."
According to the AFL-CIO, temporary workers are paid almost 40% less than direct hires performing similar work. Additionally, 84% of temporary workers in Illinois experience wage theft.
Read more: Peters rallies for protections for temporary workers