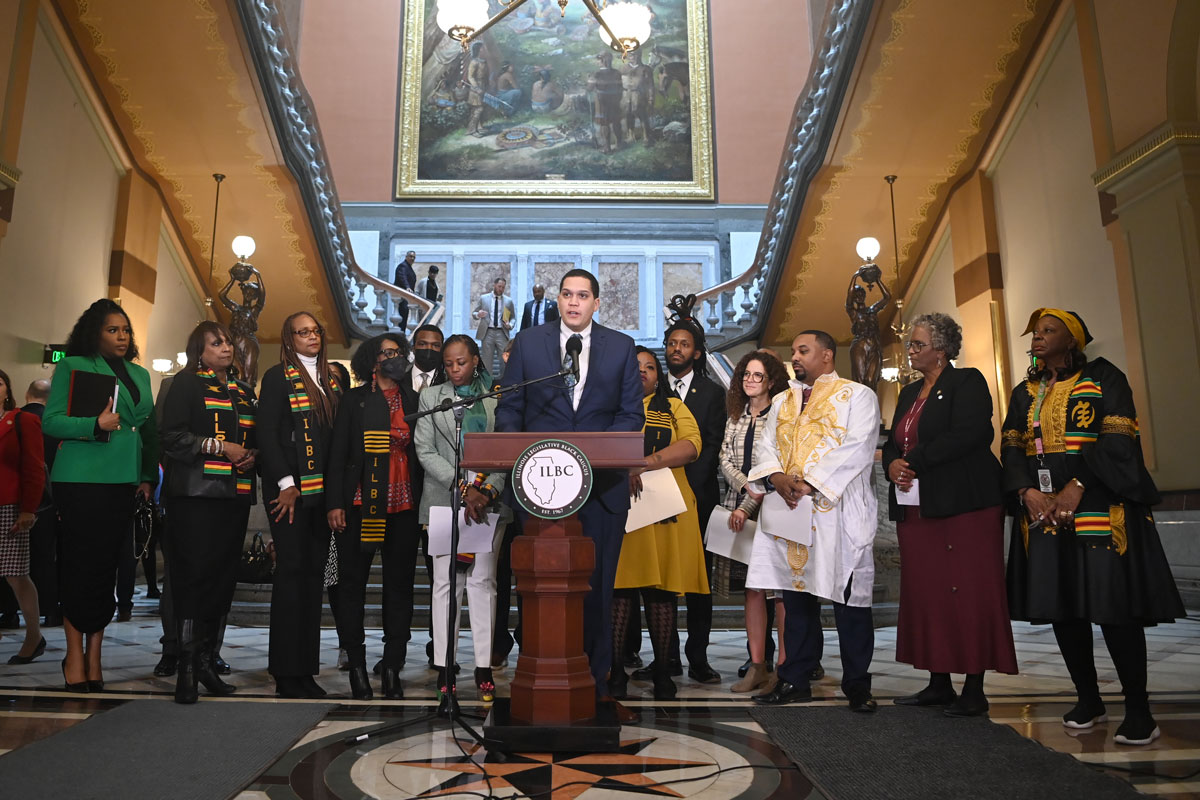 SPRINGFIELD – The Illinois Legislative Black Caucus announced they will focus on passing a balanced budget that uplifts low-income and working families and enhances classroom and early childhood education.
"The governor's proposed budget showcases a continual dedication to fund programs that promote public safety and equity for all Illinois residents," said State Senator Robert Peters (D-Chicago). "A budget proposal that contains investments in schools, small businesses, working families and our environment reframes key investments that have traditionally left out Black and Brown communities and is a step toward progress."
After Governor JB Pritzker outlined his legislative priorities, the Black Caucus highlighted the importance of putting the voices and needs of Illinois' Black communities at the forefront of upcoming budget negotiations.
Read more: Black Caucus outlines vision for upcoming session