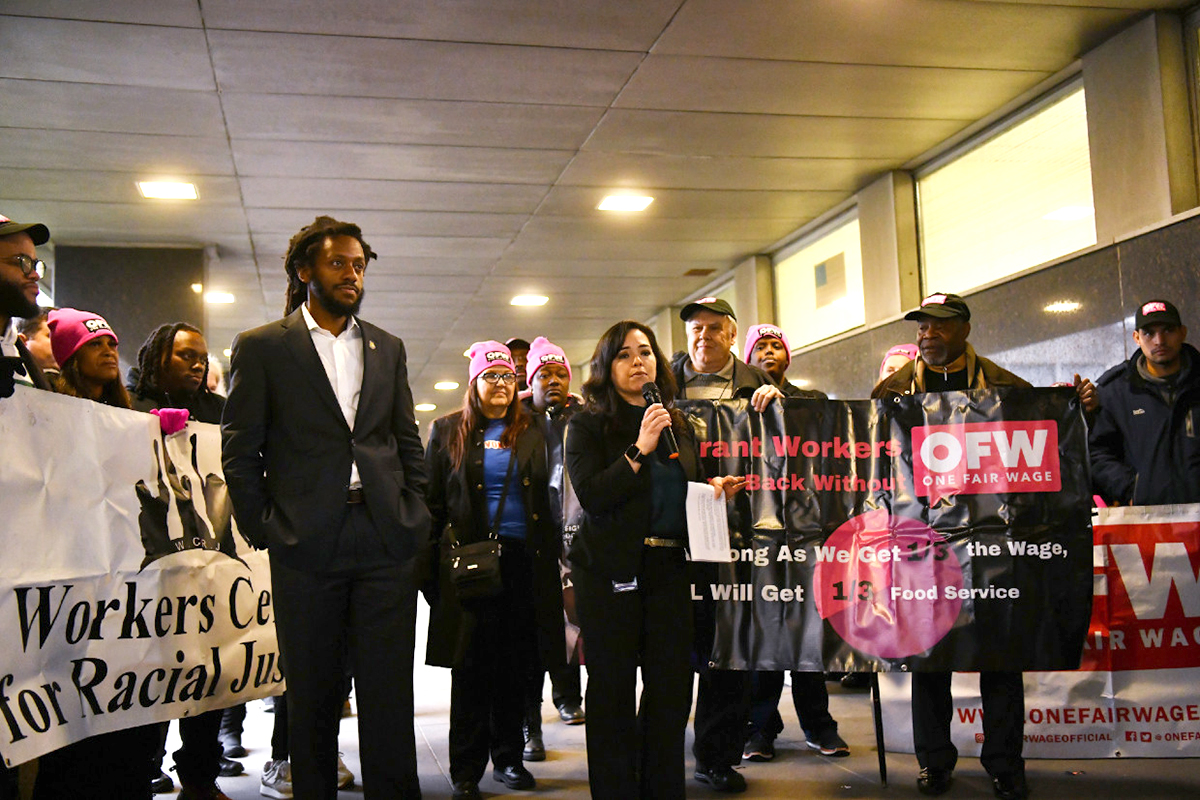 SPRINGFIELD – State Senators Cristina Pacione-Zayas and Mike Simmons – along with the One Fair Wage advocacy group – held a press conference Wednesday to outline their plan to give tipped employees across the state more financial stability.
"If you are paid as a tipped worker in Illinois, and earn a "subminimum wage," you can leave your shift unable to pay for a single meal you served to customers that night," said Pacione-Zayas (D-Chicago). "Restaurant workers are essential to our society, and deserve a living wage. I am proud to lead legislation to end subminimum wages in Illinois, and ensure all workers are granted the dignity of being justly paid for their labor."
Since the start of the pandemic, an estimated 27,000 Illinois restaurant workers have left the industry. In a recent survey, 53% of those who remain in the Illinois restaurant industry reported that they were considering leaving and 84% stated that the only thing that will make them stay or return to working in restaurants is a full livable wage in addition to the tips they receive.
Read more: Senators Pacione-Zayas, Simmons raise awareness for tipped workers