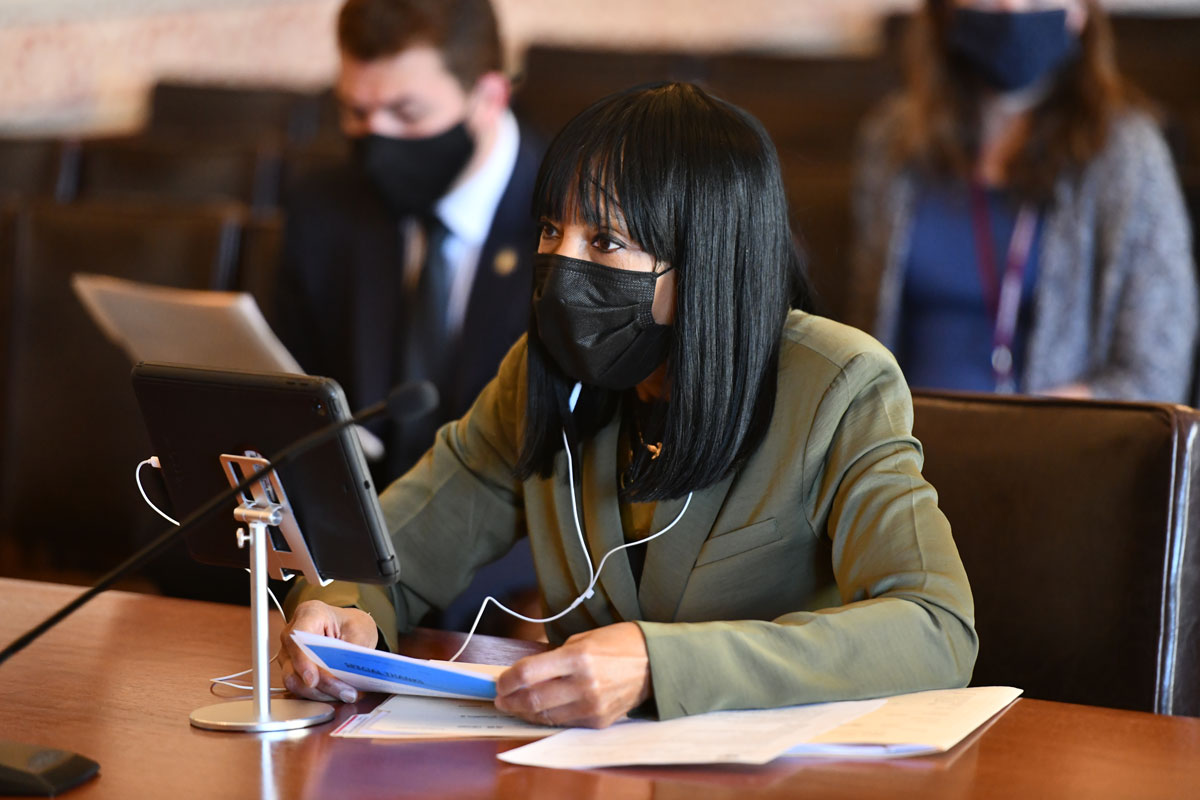 State Senator Jacqueline Collins and advocacy group leaders urged passage of her plan to require virtual visitation options at long-term care facilities in a virtual press conference Tuesday.
Collins (D-Chicago) said she's sponsoring Senate Bill 2137 to fight the severe isolation that those in long-term care facilities have faced as a result of the COVID-19 pandemic. Collins was joined by AARP Illinois at the press conference, which was conducted via Zoom.
"We know that over the past year of this pandemic, nursing home residents have suffered beyond what is imaginable. Many have lost their friends or caregivers, and have had to live in fear for their own health and safety. Nursing homes in communities of color have been especially hard hit," Collins said. "Senate Bill 2137 offers much-needed relief to these residents during the COVID-19 pandemic, and to ensure that nursing homes are better equipped to protect their residents from social isolation in the long term."
Read more: Collins calls on nursing homes, long-term care facilities to make sure seniors aren't isolated