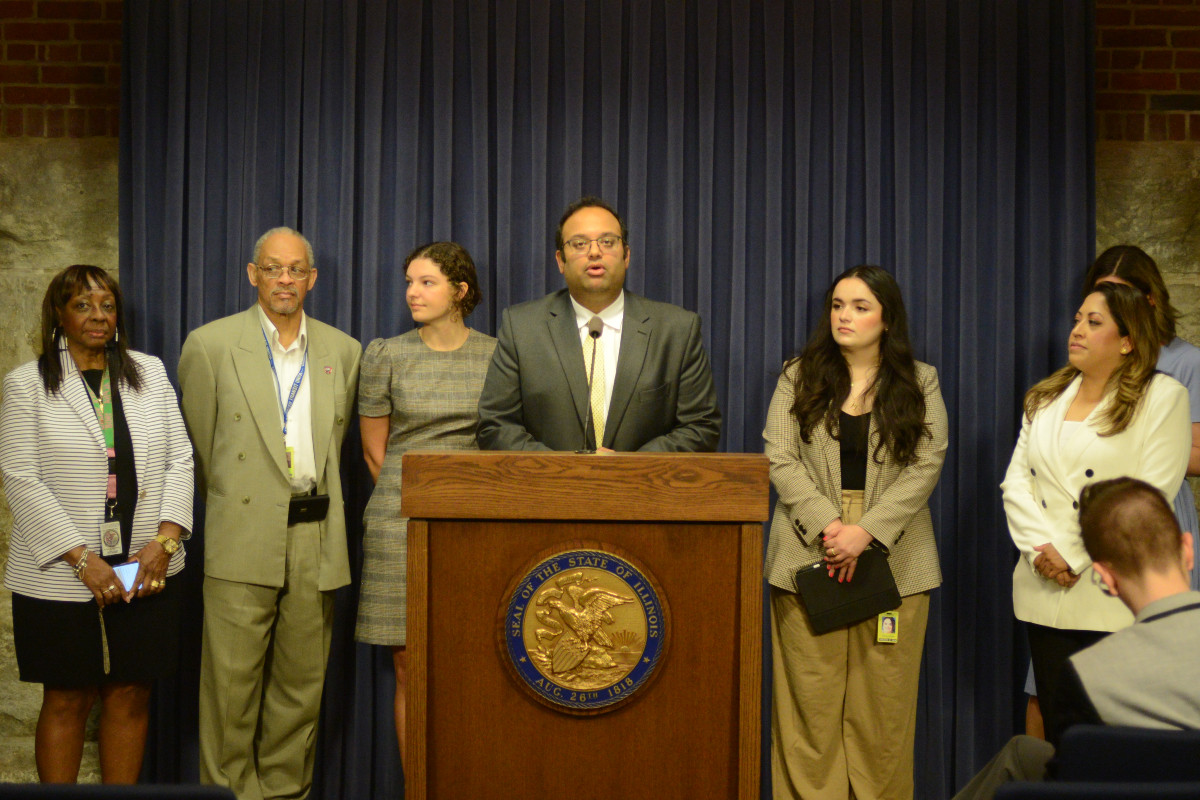 SPRINGFIELD – From making public transit safer and more environmentally friendly to providing reduced fares and financial assistance for at-risk communities, members of the Illinois Senate Democratic Caucus are leading a comprehensive public transit plan, which they outlined at a press conference Tuesday.
"Public transit is essential to people's lives and livelihoods," said State Senator Ram Villivalam (D-Chicago), Chair of the Senate Transportation Committee. "Illinois must build an equitable future for public transportation that prioritizes all of our neighbors."
The measure – spearheaded by Villivalam – would allow public transit agencies to suspend problematic riders if the rider commits or provides a reasonable apprehension of assault, battery, sexual assault, or violations of public indecency.
"HB1342 is a significant step to get our public transportation systems on the right track," said Frances Orenic, Illinois AFL-CIO Coalitions Director. "Transportation operators have been under assault and are asking for solutions. This legislation provides operators with the resources they need to care for themselves, and to guarantee optimal conditions for riders by putting public safety first."
Read more: Villivalam outlines comprehensive public transit proposal