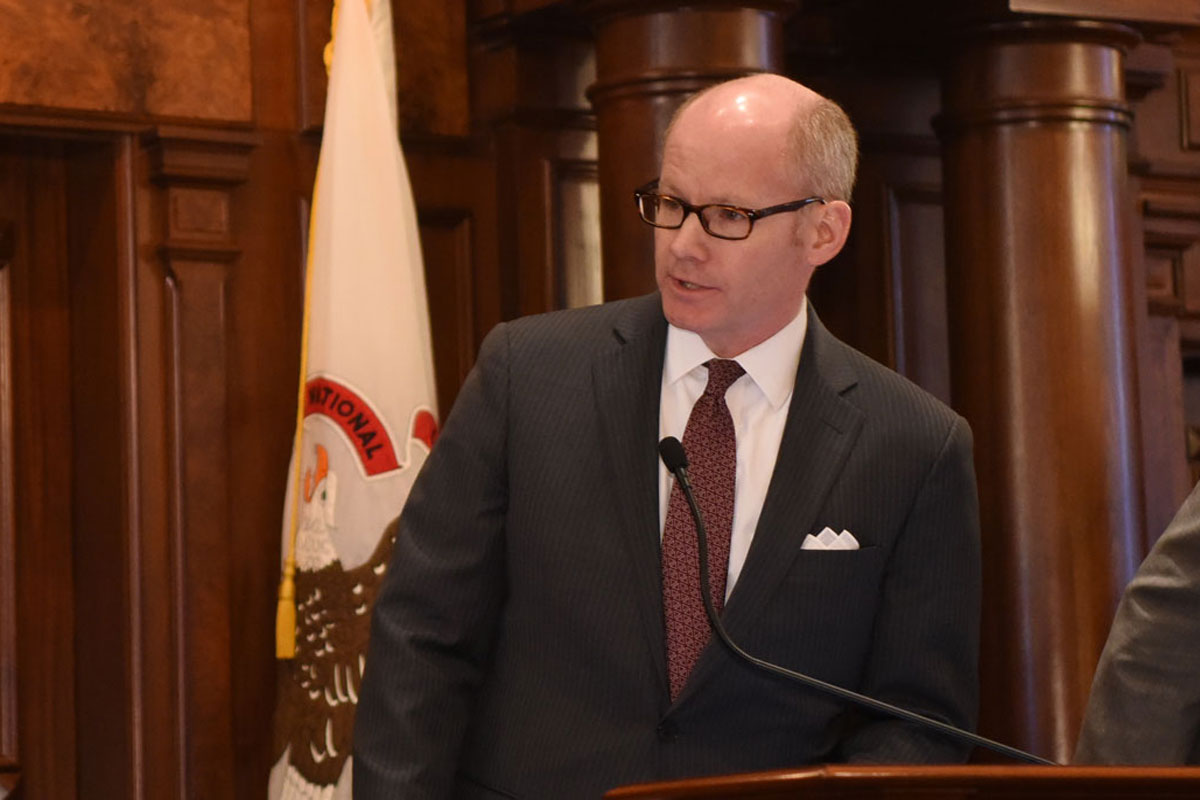 ZOOM — Oak Park Democrat Don Harmon has the support of the Illinois Senate Democratic Caucus to be Illinois Senate President in the 102nd General Assembly.
"I am honored and humbled to have the support of my colleagues to serve as president of the Illinois Senate. We have a fantastically talented collection of Senate Democrats who are ready to make their mark, solve problems and lead Illinois through an upcoming year that will be filled with both challenges and accomplishments," Harmon said after the vote.
Senate Democrats caucused virtually Thursday regarding the upcoming session.
Read more: Senate Democrats renew support for Harmon as Senate President