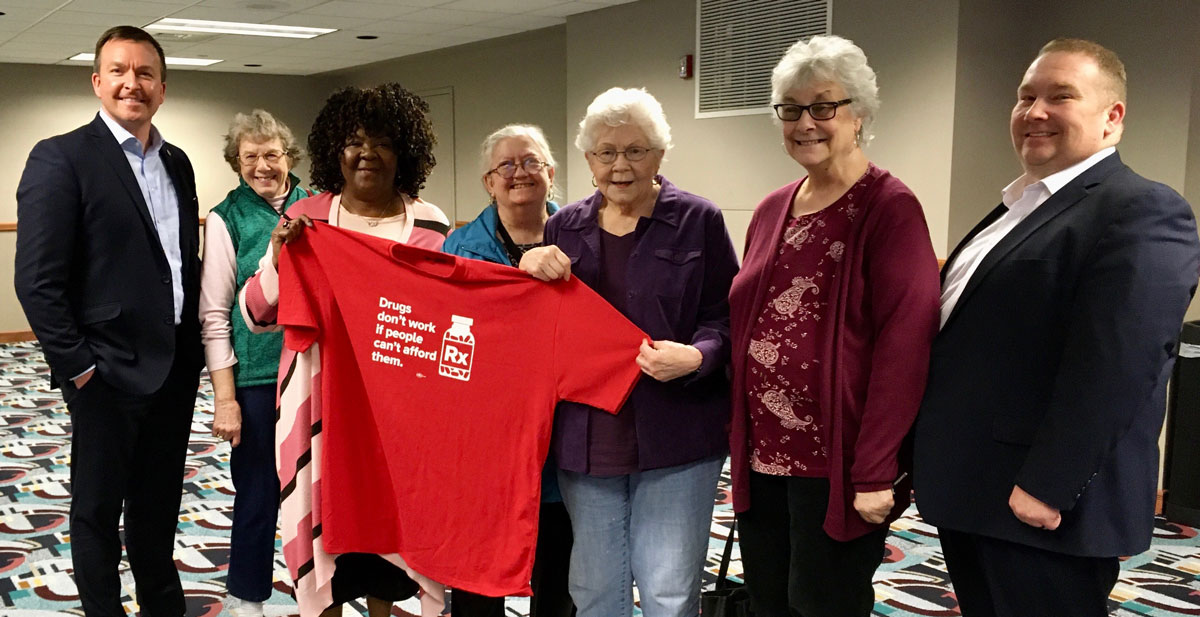 CHAMPAIGN - High prescription drug prices and accountability of the pharmaceutical industry topped concerns of Champaign residents during a town hall meeting Monday.
The meeting was hosted by State Senator Scott Bennett (D-Champaign) and State Senator Andy Manar (D-Bunker Hill), and was cohosted by Protect Our Care Illinois, Champaign County Health Care Consumers, NAACP Champaign County, AARP Illinois and AFSCME.
Following an informational presentation from Protect Our Care representative Dan Rabbitt, Bennett and Manar opened the floor to Champaign County residents to raise their concerns, share their stories and ask questions about pending legislation in Springfield.
Read more: Bennett, Manar introduce package of Rx legislation at Champaign town hall