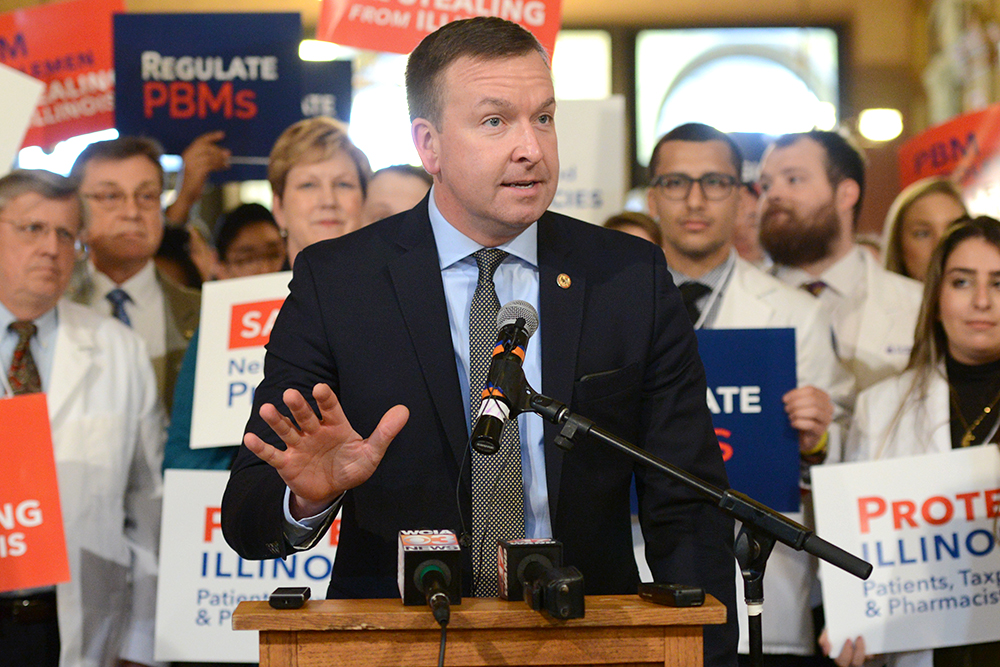 Relief is on the way for independent, rural pharmacies
SPRINGFIELD – A measure sponsored by State Senator Andy Manar (D-Bunker Hill) that would provide relief for independent, rural pharmacies was signed into law by Gov. JB Pritzker Friday.
Pharmacy benefit managers, or PBMs, which negotiate drug prices on behalf of insurers, are currently using their position to drive up prices and eliminate competition, putting local pharmacies at a disadvantage.
House Bill 465 includes several provisions that will impose Illinois' first ever oversight on PBMs, including:
Eliminating the gag clause that prevents pharmacists from suggesting lower cost prescriptions to patients;
Preventing consumers entering the emergency room from being denied coverage; and
Improving pricing transparency and saving state money by requiring the Department of Healthcare and Family Services to approve contracts that impact the state's Medicaid program.
Read more: Manar proposal to crack down on out-of-control PBMs signed into law