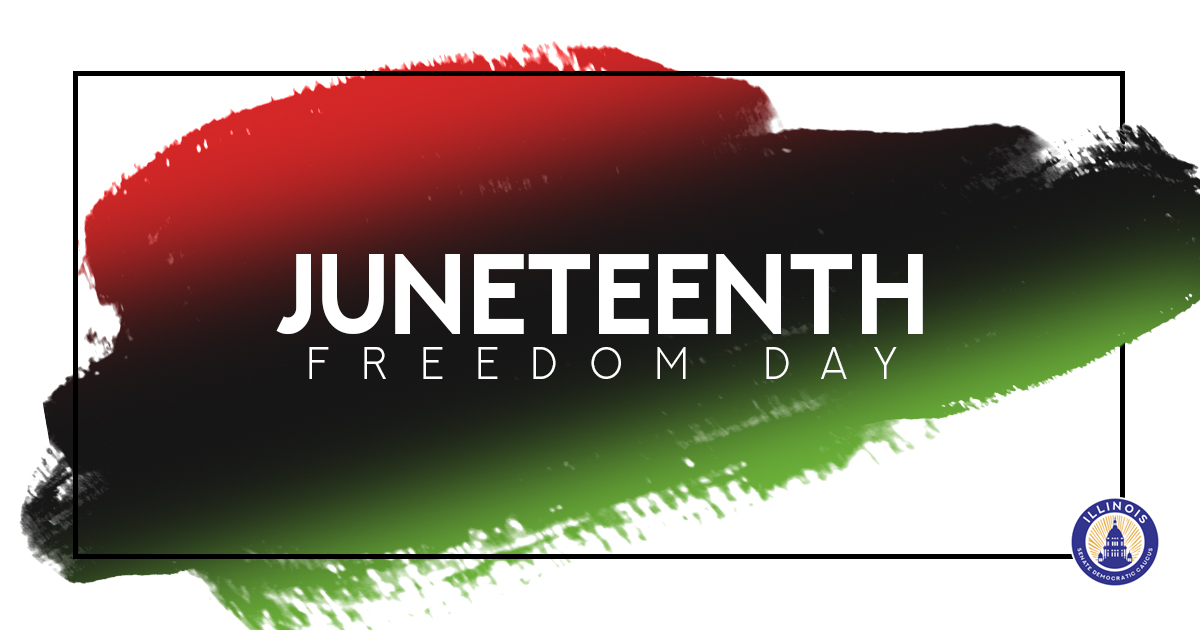 Freedom Day for Slaves
SPRINGFIELD – Because Black history is American history, Senate Majority Leader Kimberly A. Lightford (D-Maywood) is pushing to create a state holiday for Juneteenth National Freedom Day on June 19.
"On June 19, 1865, the last slaves were freed, which created a milestone for Black Americans that should be celebrated and used to help educate youth today," Lightford said. "Making Juneteenth a state holiday is a way of highlighting our freedom and reminding us how far we've come."
In 1863, President Abraham Lincoln issued the Emancipation Proclamation, which established that all enslaved people in Confederate states were forever free. In 1865, federal troops arrived in Galveston, Texas on June 19 to take control of the state and ensure that all enslaved people were freed, leading to the name Juneteenth.