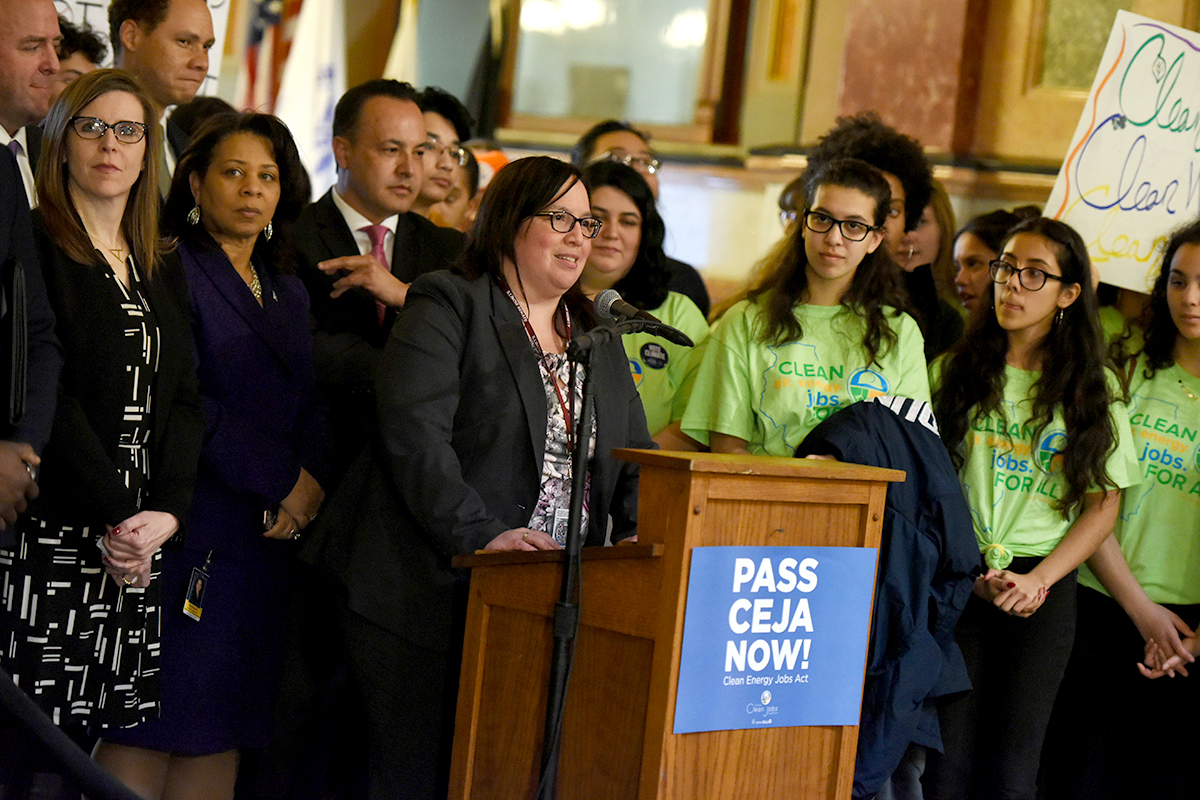 SPRINGFIELD – Environmental advocates rallied in Springfield Wednesday in support of the Clean Energy Jobs Act. State Senator Cristina Castro (D-Elgin), who is the Senate sponsor of the bill, spoke before the crowd which had gathered in the Capitol Rotunda.
"We need to pass CEJA now," Castro said. "This is a pivotal moment for Illinois when it comes to energy policy. I know from looking around the Capitol today that we have the power necessary to get this bill passed and onto the Governor's desk."
The Clean Energy Jobs Act will be Senate Bill 3744. Due to the complex nature of the bill and the large number of interested parties, official language has not yet been filed.
Read more: Castro: We need to pass the Clean Energy Jobs Act now